8. Drum thrones
They have to be comfortable - they have to be solid - and they have to be height adjustable in a save and easy way.
Comfortable – this you have to try. Almost every drummer has different preferences when it comes to comfortable seating.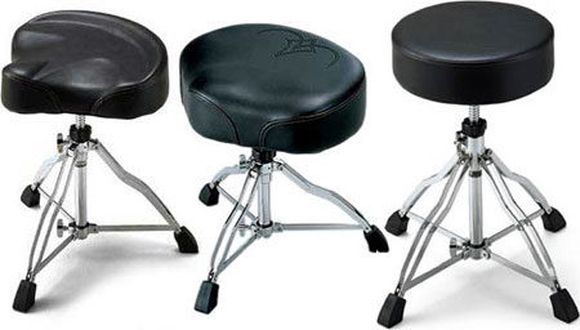 The main differences are the shape of the seat – round and saddle shape. You have to find out for yourself which one suits you better. The advantage of the saddle shape is greater flexibility of the thigh. For double kick specialists this might make quite a difference.
Double braced legs and a heavy main strut are guarantors for a sturdy throne. If you are the only drummer using the stool , height adjustment with a screw is fine. For more than one drummer playing the set ( one after the other ,please J ) a throne with spindle adjustment is better.