5. Snare stands
The snare drum is without doubt the most integral part of any drum set. Therefore the stand for it plays an important part. It has to position the snare for optimal performance. The height has to be perfectly adjustable. You have to consider the height of the snare in particular. Deep models, 6.5" and more, need a stand that can be lowered accordingly.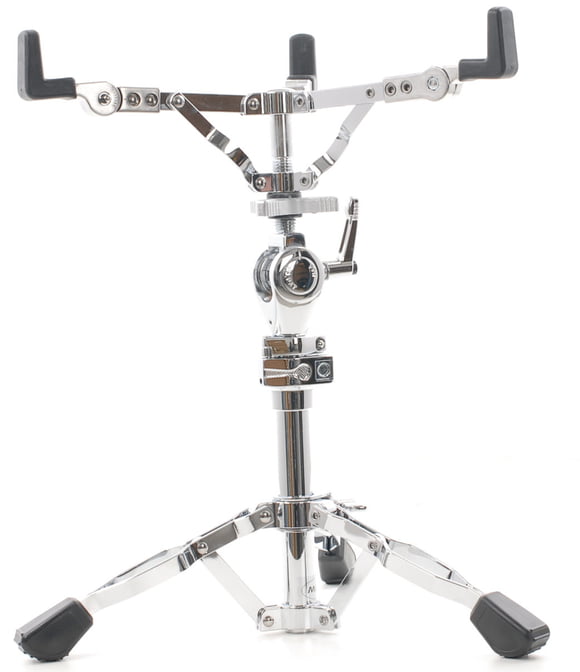 The tilt must be easily adjustable. Ball or sphere joints are better than tooth locks. The brace of the snare stand has to catch the lower rim of the drum without interfering with the snare wires. On top of that the arms or braces of the stand should have a rubber cover not to scratch the drum.
When using a double kick pedal you have to watch out for sufficient clearing for the drive connecting the two pedals. Stands with flat angled feet let the drive pass on top.