6. Tom stands
So why do I need a tom stand ? Most standard sets have two toms mounted on the kick drum. The floor tom has its own legs anyhow. If you want to alter your setup, more toms, alternative positioning or to free up the kick drum for better sound you will need tom stands.
The same rules apply to tom stands. They should be quality build and heavy – double brace is better than single. Tom stands should have loads of adjustment options for correct positioning. With tom stands however you are tied to the suspension system , i.e. manufacturer of your toms. They all do their individual system which is not interchangeable. It is imperative to consider this in your purchase.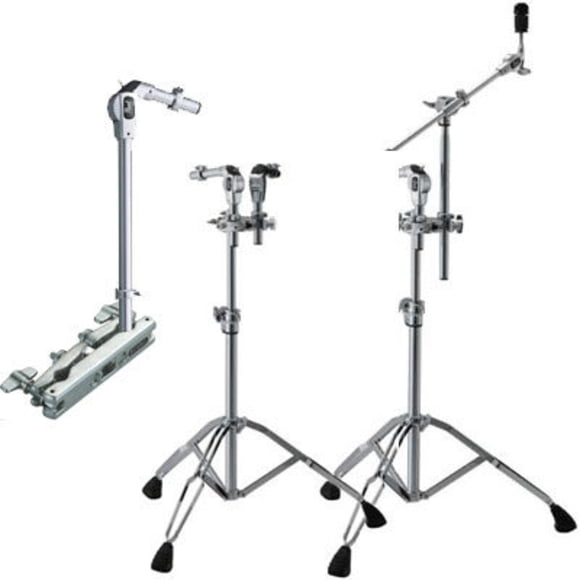 An alternative is to put the toms in a stand - like a snare drum. This works best on the right hand side – from 13",14" upwards. This way you have a nice transition to your floor tom, the toms in a stand can be placed pretty low.