3. The mastering studio, the mastering engineer and his tasks
The mastering studio
A professional, specialised mastering studio differs considerably from a recording and mixing studio. There is no need to process a large number of individual signals, which is why a mastering studio does not require a large mixing desk with many channels and a DAW with many inputs and outputs. Instead, the gear usually consists of smaller, but highly specialised high-grade units. Nearly all mastering studios feature exceptional monitoring systems: Very, very good, high-resolution speakers, which can reproduce the entire frequency range clearly and without distortion or other artifacts, and optimised acoustics. In addition to specialised hardware processors and software plug-ins, visual aids such as analysers and stereo meters play an important role during mastering.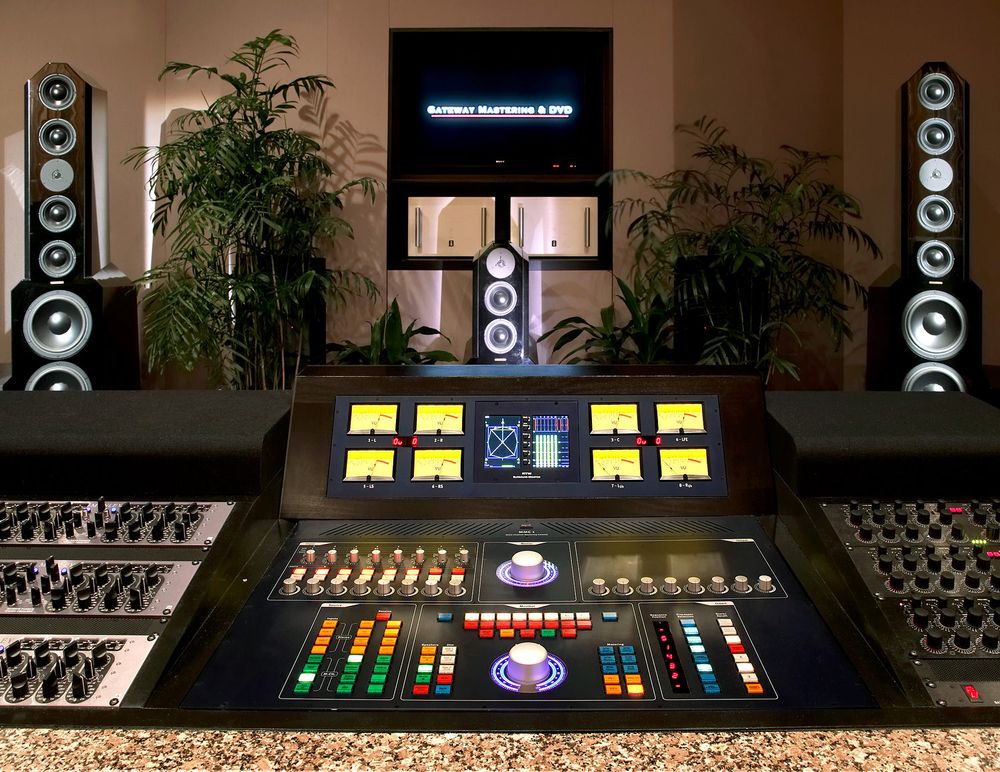 The mastering engineer
Mastering engineers are often highly experienced professionals. Nearly all of them have long careers as mixing engineers under their belt, which means they know the possible issues pertaining to a mix from that point of view as well. It should also not be underestimated that an external mastering engineer can provide valuable feedback on the creative and technical aspects of your productions.
These days, many questionable mastering "studios" advertise their services on the internet. Some claim to provide professional results for just a few euros or pounds per track. It should be obvious that a seasoned professional would not show up for work at these rates. You should therefore examine the engineer's professional references, or better yet, have a face-to-face chat in his studio, to make sure you have the same idea of what constitutes a "good sound". Also, do not expect miracles from the engineer. While it is by all means possible to improve on a mediocre mix during mastering, you should always supply the engineer with the best possible mixdown if you expect professional results.
If you would like to try mastering yourself, and possess a deep interest in audio engineering and a desire to learn, a software mastering suite may be a good start. It is also a good idea to dive into some standard literature, like "Mastering Audio" by Bob Katz.
One thing should not be overlooked: It is always a good idea to compare your masters with professional productions that fit the desired sonic aesthetics, and to seek feedback from as many others as possible.