Schlagwerk CP4005 Cajon "Beech"
Groove 2
Groove 1
Groove 3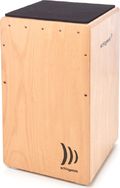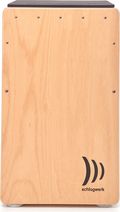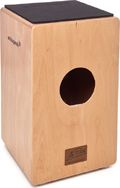 205 €
Including VAT and shipping costs
Product Details
Cajon la Peru
This instrument is modelled on the Peruvian Cajon. Its special design and refined interior leads to the distinctive bass and snare sound that is reminiscent of the sound of a drum kit.
The Cajon la Peru, also known as rumba box, is used universally in the traditional music of Latin America, in modern flamenco, and to complement drums in pop music.
Playing surface: Beech wood
Size (W x D x H): 50 x 30 x 30 cm
Sound: rich bass, strong crash tones
Made in Germany
Related Products