Behringer C-2 Stereoset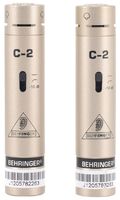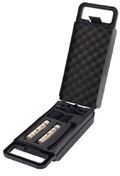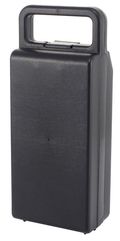 41 €
1 074,10 CZK
vč. DPH plus poštovné
Dodání přibližně v rozmezí

Čtvrtek, 3.12.

až

Pátek, 4.12.
Info

Číslo produktu: 183760
Tento produkt je na skladě a může být obratem odeslán.

Číslo produktu: 183760
Prodejní jednotka: 1 ks
K dostání od: 23.11.2005
Battery Powered: No
Battery Powered: No
Directional Microphone: No
Stereo Pair: Yes
Stereo Pair: Yes
switchable lowcut: Yes
switchable pad: Yes
characteristic: cardoid
Ceny v CZK jsou pouze orientační.
Produktové detaily
Small Diaphragm Condenser Microphone Stereoset
These professional condenser microphones for the studio and live use have a comprehensive range of compact dimensions. They are available as a balanced pair and are thus ideally suited for stereo recording. The C-2 microphones are characterised by a light diaphragm for a wide frequency response and sound quality and are suitable due to their handy format for acoustic instruments or as overhead microphones.
Cardioid characteristics reduce feedback problems. Other useful features include a switchable high-pass filter and an optional level reduction (-10 dB). A transformerless FET input circuit reduces distortion in the bass area and a gold-plated XLR connector ensures good signal transmission. Complete scope of supply with suitable microphone clamps, windscreen, stereoscreen and a transport case.
2 Professional condenser microphones.
Cardioid
In pairs
Switchable high-pass filter and optional level reduction (-10 dB)
Transmitterless FET input circuit
Gold-plated XLR connectors
Operation with 48 Volt phantom power
Including micro-clips, windscreen, stereoscreen and transport case
112
Thomann - pořadí prodejnosti
Zákazníci, kteří se zajímali o tento produkt, u nás poté zakoupili následující produkty
71% koupilo tento produkt
Behringer C-2 Stereoset
Příbuzné produkty