4. PCI, USB or FireWire?
Which bus should I choose?
Once the data from the sound card has been coverted to the correct format it needs to be channeled into the heart of the computer, ultimately reaching the program (ie, the audio sequencer). To achieve this, the continuous audio data stream is sent in small bites via a so-called ''data bus'' to the memory of the computer. A bus is to digital audio as a cable is to analog audio - a transmission path from A to B.
The currently relevant bus types for audio applications are:
PCI/PCI-X (Peripheral Component Interconnect)
A parallel data bus where multiple lines move the bits into the computer simultaneously (PCI 32 lines, PCI-X 64 lines). The PCI bus is part of the computer itself, and offers a connection directly to the motherboard in the form of a slot for a PCB (printed circuit board).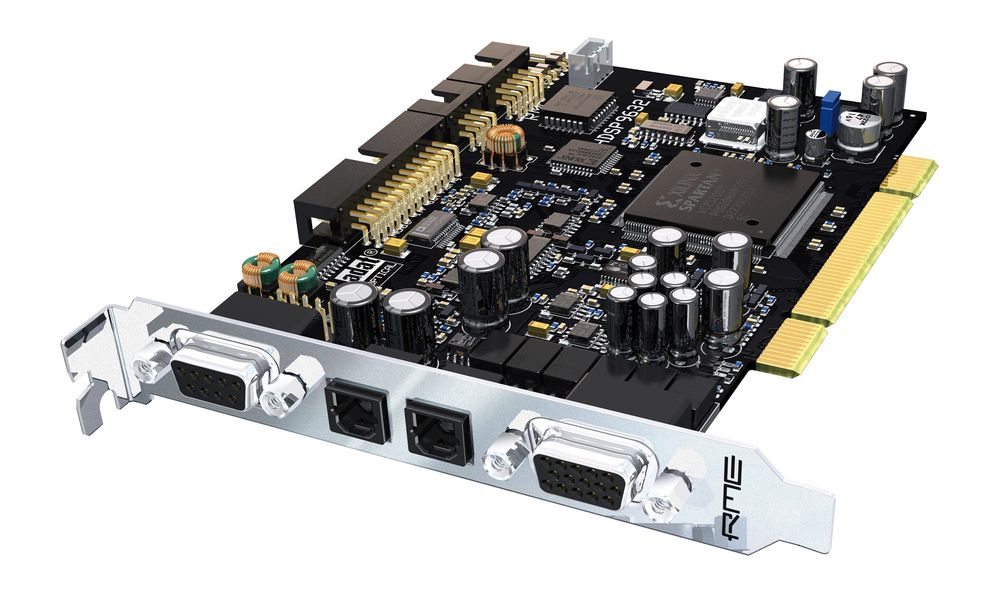 PCIe/PCI-E (PCI express, not to be confused with PCI-X)
Although similar to PCI in that it's placed directly on the motherboard, they are fundamentally different in that PCIe is a serial bus. A single lane is about twice as fast as regular PCI, and PCIe can have up to 32 lanes moving up to 8GB of data per second.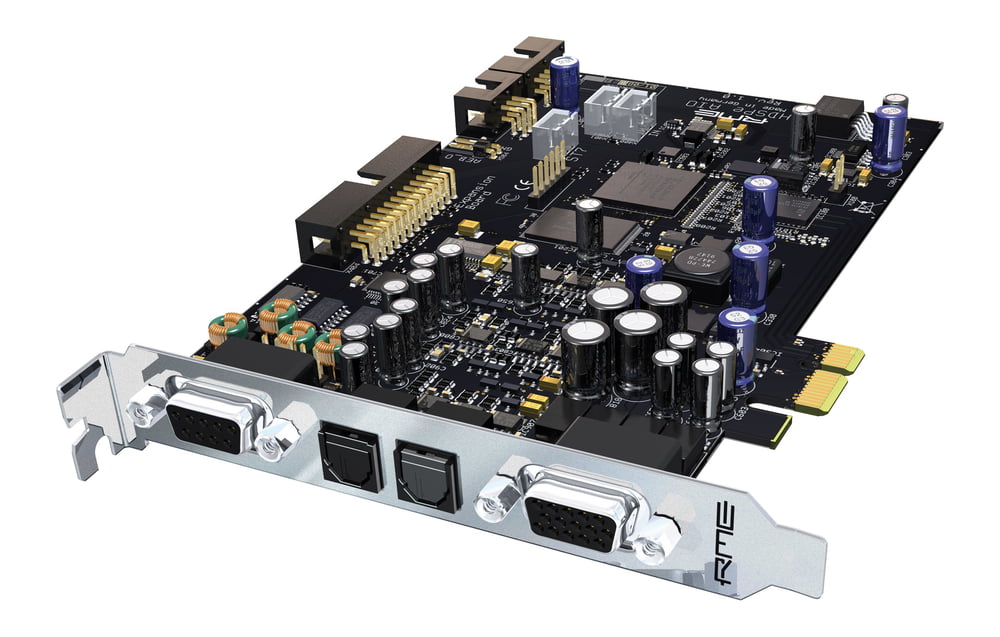 FireWire/IEEE-1394 (1394 is the designation of the Institute of Electrical and Electronics Engineers).
FireWire/IEEE-1394 is the best example of a serial bus. The data is sent one bit behind the other over a single pair of lines. This allows a relatively long cable to be connected between the computer's port and the external audio interface.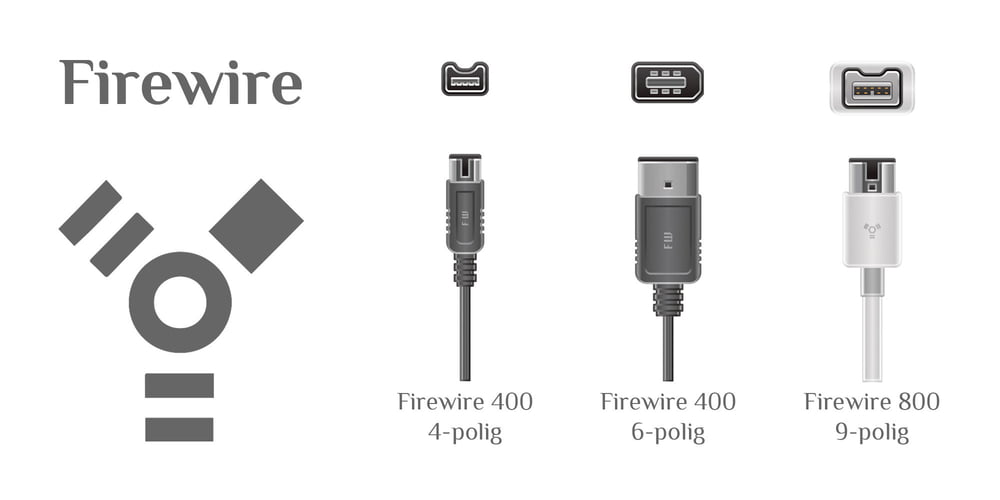 USB 1.0/2.0/3.0 (Universal Serial Bus)
The other popular serial bus, favoured by Intel and Microsoft. While FireWire devices can communicate independently among themselves, USB uses a kind of tree structure hosted by the computer.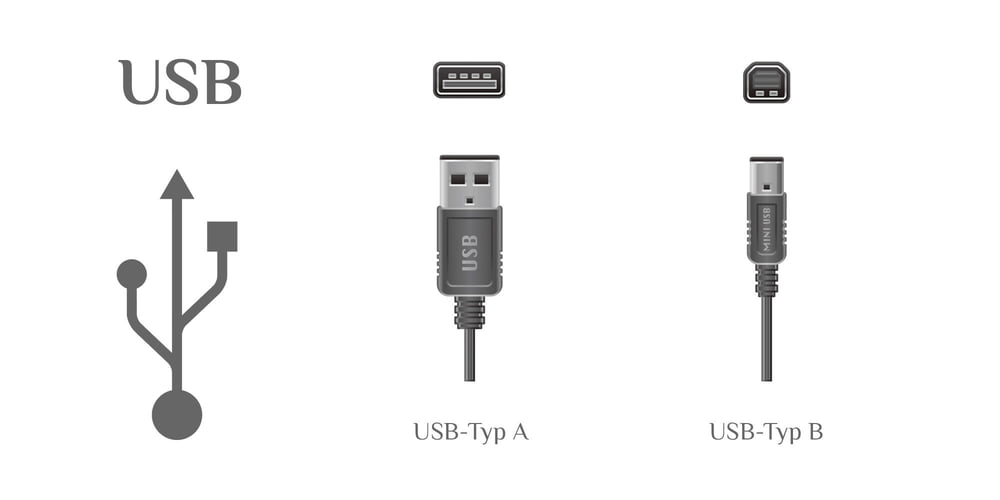 This interface was developed by Intel in collaboration with Apple. Technically speaking it's a cross between DisplayPort and PCI Express. Currently there are only a few interfaces that are equipped with Thunderbolt.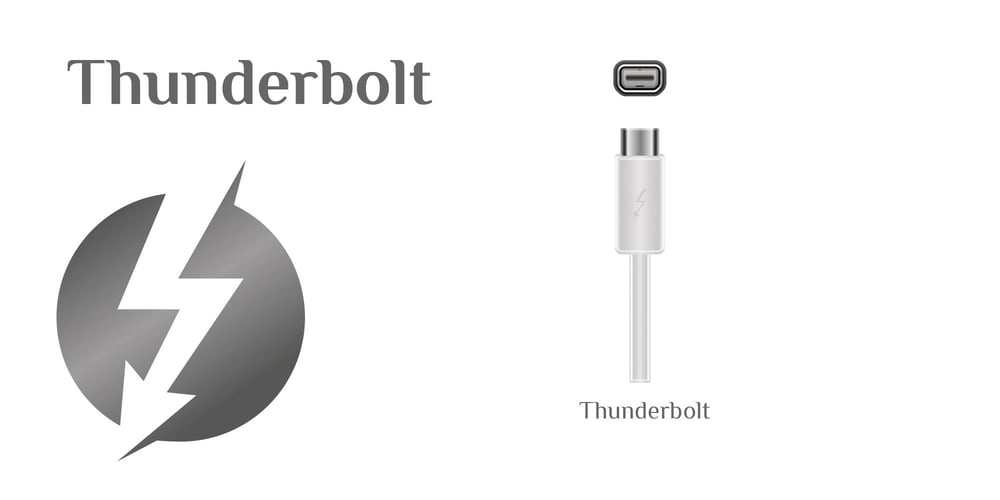 CardBus/ExpressCard/PCMCIA (Personal Computer Memory Card International Association)
A laptop expansion slot which corresponds to a parallel PCI bus, only in a substantially more compact version and with the possibility of inserting the card from outside the computer.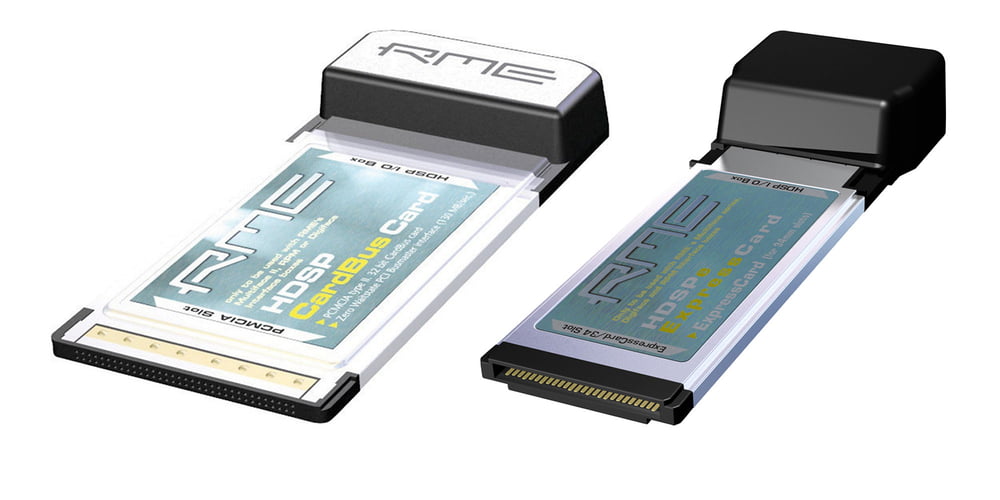 Within the individual bus families there are variants with different speeds:
FireWire 400 - up to 400 megabits per second (Mbit/s)
FireWire 800 (1394b) – up to 800Mbit/s
USB 1.1 – up to 12Mbit/s
USB 2.0 - up to 480Mbit/s
PCI (32bit/33Mhz) - 133MByte/s (1066Mbit/s)
PCI-X (64bit/133MHz) - 1066MByte/s (8528Mbit/s)
PCIe x1 (1 Lane) - 250MByte/s (2000Mbit/s)
PCIe x16 (16 Lanes) - 4000MByte/s (32,000Mbit/s)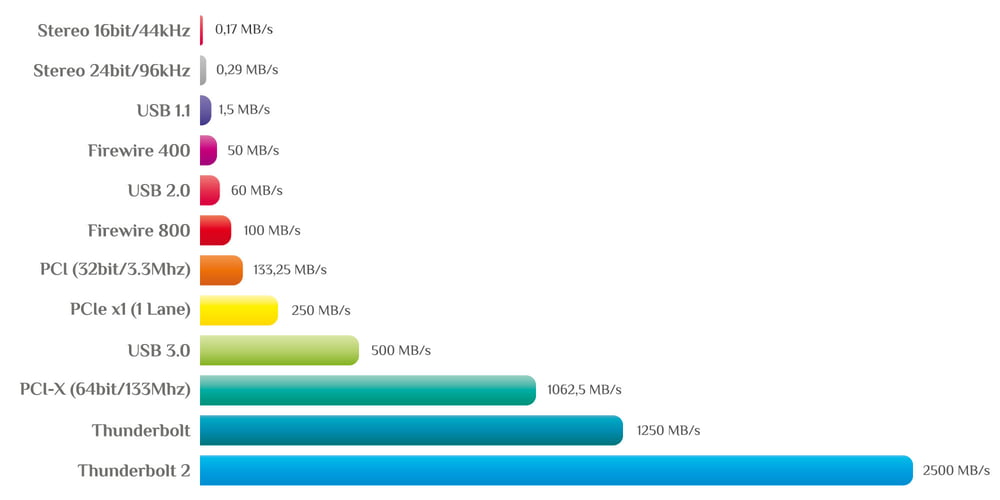 The graph should be viewed with some caution as it only represents theoretical maximums. In the real world, the speeds actually attainable can be much slower, but it is still helpful for a rough comparison. The data transfer rate depends on how many audio channels can be transmitted simultaneously.
Unbalanced, balanced or auto-balanced?
What is stacking?
Which level, -10dB or +4dB?
What is Phantom Powering?
What's the difference between Coaxial and Optical S/PDIF?
Does 96kHz sound better?
Is the quality of converters important?
How high should the signal-to-noise ratio be?
Nejlépe hodnocené produkty