2. Catergories
It's all so easy! The steady and progressive development of electronics in recent years has not only brought us more powerful digital recording devices, but also made them smaller. Because of this it is now possible to make high quality recordings in almost any location and since most of the offered devices are self-sufficient, you don't need additional equipment like effects devices, amps, or drum computers.
Although categorization can be a tricky thing, we would like to try and sort the extensive offerings before beginning our little trip into the world of multitrack compact studios. Here is what we've come up with:
Ulra-compact Pocket Multitracks (4-Track)
…a practical "always there solution". Normally these come with optional battery operation, an integrated drum computer, amp/effect modeling and the ability to fit in any gigbag, making them ideal for recording song ideas in hotels, practice rooms, tour buses etc.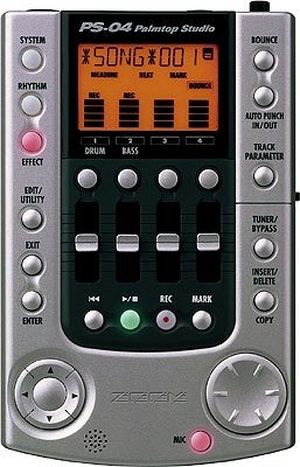 Compact Beginner Multitracks
Also very compact devices (Measurement for ex. 452 mm x 110mm x 307 mm, weight: 4-5kg) they offer 8 tracks and save the recorded data (depending on the model) on hard drives or flash memory. They have an increased array of integrated effects as well as amp modeling, often programmable drum computers, a CD burner, and are able to make very good recordings. Making them ideal for pre-production, demos and sophisticated home recordings. An important thing to note is that they usually only allow for two tracks to be recorded simultaneously.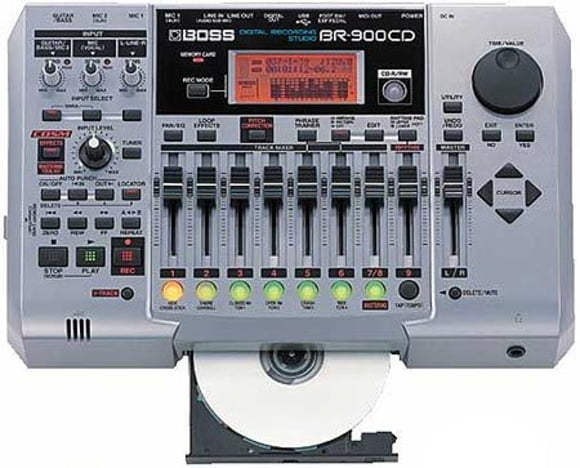 Semi-professional Multitracks
Normally with 16 tracks and the possibility to record 8 instruments simultaneously (a drum set for example), these multitracks like Yamaha's AW1600, the BOSS BR-1600, or the ZOOM MRS-1608 are ideal for the artist thinking about end production. The recording and equipment quality are so good that professional songs can be produced without issue. Perfect for traveling musicians or those with a space issues, these multi-tracks offer a lot of studio in a small space with their low weight and easy set up.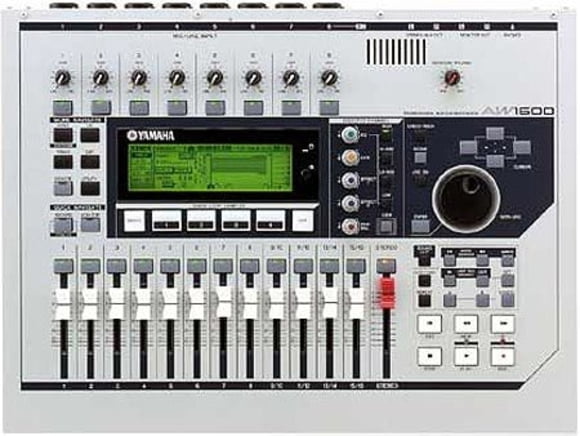 Semi-Professional/Professional Multitrackers
With 24 to 32 tracks, lavishly equipped input sections (XLR inputs with phantom power) mixers, and the ability to record up to 16 tracks simultaneously, professional multitrackers are ready for any job in the recording business. Whether demanding home recordings, perfect demo recordings, or professional studio work, these devices are ultimate all-in-one solutions, including excellent editing and mastering tools with high-quality integrated effects units.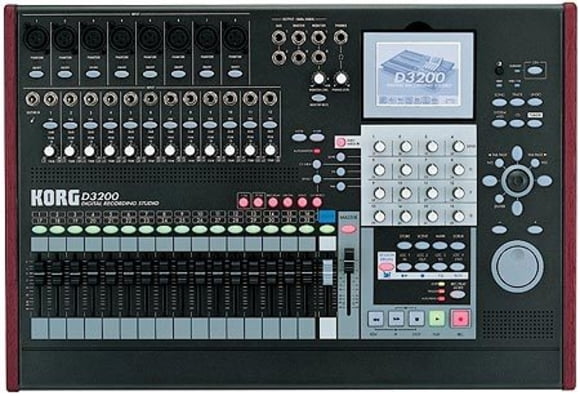 Digital Editing
Location Points
Track Bouncing
Punch In/Out
Auto-Punch
Mute and Solo
Sample Rate
Mastering
Non-Linear Editing
Nejlépe hodnocené produkty