SE Electronics Reflexion Filter Space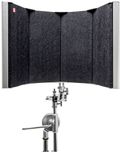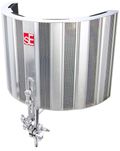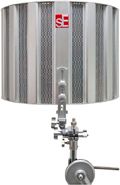 248 €
6 508,91 CZK
včetně DPH · Poštovné zdarma
Dodání přibližně v rozmezí

Pondělí, 7.12.

až

Úterý, 8.12.
Info

Číslo produktu: 344960
Tento produkt je na skladě a může být obratem odeslán.

Číslo produktu: 344960
Prodejní jednotka: 1 ks
K dostání od: 14.07.2014
Ceny v CZK jsou pouze orientační.
Produktové detaily
Acoustic Screen for Vocal and Instrument Recording
Offers a high degree of isolation
Reduces unwanted direct reflections from walls
Free adjustable and vertically and horizontally lockable mount
10 Layers of multi-layer air-gap technology
Dimensions screen (W x H x D): approx. 450 x 330 x 250 mm
Weight including holder: 2.6 kg
Microphone and tripod not included.
@+
8456
Thomann - pořadí prodejnosti
Zákazníci, kteří se zajímali o tento produkt, u nás poté zakoupili následující produkty
25% koupilo tento produkt
SE Electronics Reflexion Filter Space
Příbuzné produkty