6. Controlling the Computer Based Studio
Replacing a hardware studio with a computer based one offers enormous potential, but when access to this potential is restricted to a mouse and keyboard, engineers often find themselves frustrated. Thankfully, there are a large number of controller products on the market that give back tactile control to software based systems. Control surfaces typically connect to the computer via MIDI, or these days USB, and can provide banks of faders, knobs and other controls such as transport buttons, scrub wheels and drum pads. But they're not just for mixing - the same hardware can be employed to control the parameters of software instruments and effects plug-ins. Most music software allows you to map a controller's individual knobs and faders to pretty much any of its parameters, and even to use multiple controllers at the same time. Computer technology has brought about a revolution in the way the studio is controlled - we're now seeing touchscreen technology being used, along with other innovations such as wireless interaction and vinyl timecode - the Nintendo Wii has even been coerced into triggering loops!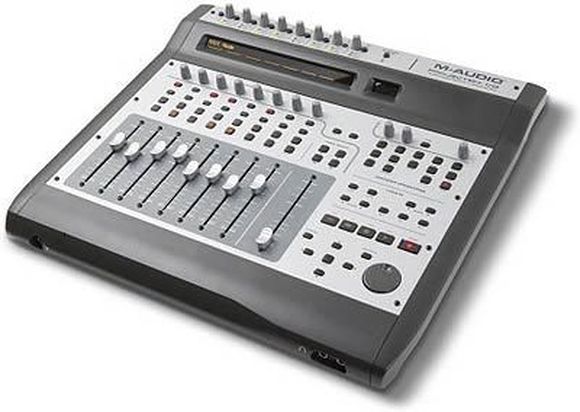 As with sound quality, at the very top end of the market there are still some who maintain that they can only work with traditional analogue hardware, considering the tweaking of an actual potentiometer to be superior to moving a knob controlling a computer-emulated version. But at the end of the day, budgetary considerations must be taken into account, and the computer certainly wins hands down there. Whatever the arguments about the ultimate in audio, computer based studios offer some very high quality and useful tools, and are the overwhelming choice of most musicians these days –if you do decide to take the computer route, you'll certainly be in good company.
Produkter med de bedste anmeldelser
De mest populære produkter