4. DJing
Right, so all the technology has been set up, the turntable is, well, turning, and the amp is impatient to get to work. Put on your first record, drop the pickup arm with the stylus onto the vinyl, slide the fader control up on the mixing desk - all this shouldn't present any problems to anyone. The incoming record (matching the first in style, duh!) is put onto the second player. And now we are ready to party!
Using your headphones, you must now adapt the speed of the second record to that of the first. This is where your personal mixing style comes in and makes a difference. You can harmonize the incoming record to the bass drum, the snare, or the claps of the record already playing. You use the pitch control on the right side of the turntable to do this. You blend the rhythm by accelerating or slowing down the incoming record. You keep doing this until the basses stop diverging. Of course, beat keepers and counters are available, which display the BPM frequency more or less reliably. But your sense of hearing is more precise and such tools are pointless with broken rhythms, anyway. Practice makes perfect, here as in other things.
Now you choose the spot from where you want to admix the second disc (careful, watch the bars!).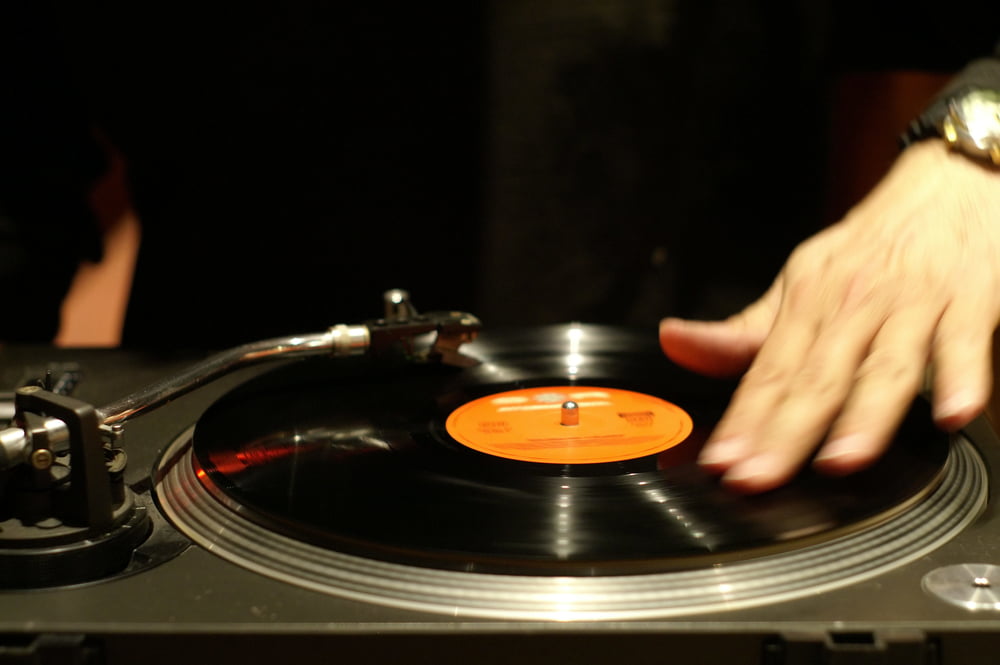 You have already mastered the most diffcult steps; all that remains is to mix the second record into the first. To do so, simply slide the fader of the second channel upwards and lower the other, or use the cross-fader to achieve a smooth transition. But don't hurry this, or the audience will notice. Best to move the fader a little bit on every beat. It's a good idea to wait to the end of the record, as the majority of tracks begin and end with a rhythm sequence. This facilitates mixing especially for beginners.
Sometimes it is also advisable to take the bass out of the incoming track in order to achieve a smoother transition. Pads are of course easiest to mix, but they should match the running track in pitch, otherwise the sound may be awful.
Another possibility is cutting, which is appropriate especially to faster and fiercer tracks. But it works only if you know your records well and if the incoming track suits the arrangement of the runnig track.
So, have fun experimenting! And don't give up at the first set-back; even the greatest DJs had to try and try again for years.
Produkter med de bedste anmeldelser
De mest populære produkter