Roland VAD506 E-Drum Set Bundle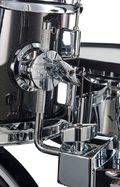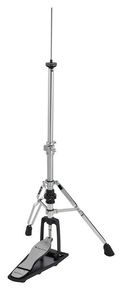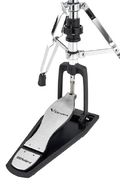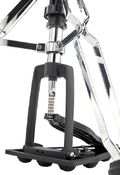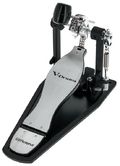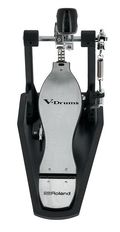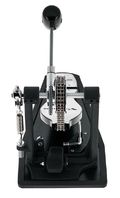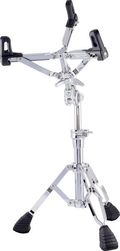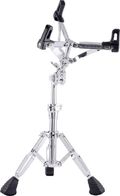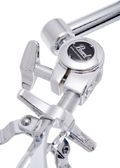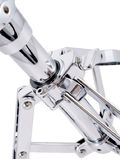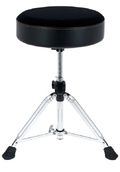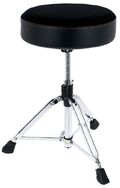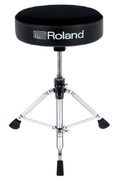 38.190 DKK
inkl. dansk moms · Fri fragt
Forventet levering mellem

torsdag, 28.01.

og

fredag, 29.01.
Info

artikelnummer: 502670
Produktet er på lager og klar til afsendelse.

artikelnummer: 502670
salgsrang: 1 stk
tilgængelig siden: 08.09.2020
Incl. Rack: Yes
Incl. Throne: Yes
Incl. Footpedal: Yes
Incl. Headphone: Yes
Mesh Head Pads: Yes
Pads (Stereo): Yes
Number of Direct Outs: 2
Produkt beskrivelser
Bundle offer comprising
Roland VAD506 E-Drum Set
Electric Drum Set
V-Drums acoustic design
Full-size drum pads
Wooden bass drum and toms
Colour: Midnight Sparkle
Stainless steel snare drum
New lighter and thinner cymbal design for more realistic vibrational behaviour
728 Sounds
55 Preset Kits
45 User kits
Prismatic Sound Modeling technology
Bluetooth 4.2 transceiver for the direct and wireless streaming of music from your smartphone or MIDI to compatible devices
Sample reverb (IR) puts very realistic sounding room reverbs at your fingertips
Up to 500 WAV samples can be imported (max. length of 24 minutes mono)
Quick record
SD card slot (SDHC compatible)
Multi-pin connector (trigger input) for 8 pads
4x 6.3 mm Jack trigger inputs for additional pads
3x Digital trigger inputs for Roland digital drum pads with multi-sensor technology
2x 6.3 mm Jack main outputs
2x 6.3 mm Jack direct outputs
6.3 mm Jack headphone output
3.5 mm Stereo jack mix input
6.3 mm Jack footswitch input
MIDI Input/Output
USB Type B connector for USB audio and USB MIDI
Set Configuration:
20" x 16" Bass drum (KD-200)
14" x 5" Digital mesh head snare drum (PD-140DS)
10" x 7" Two-zone tom (PDA-100)
12" x 8" Two-zone tom (PDA-120)
14" x 13" Two-zone floor tom (PDA-140F)
12" Two-zone hi-hat pad and controller (VH-10)
14" Two-zone crash pad, including stop function (CY-14R-T)
16" Two-zone crash pad, including stop function (CY-16R-T)
18" Digital ride cymbal pad (CY-18DR)
Roland TD-27 drum module
Hardware Set Includes:
2 Cymbal/Tom combination stands
Cymbal boom stand
Multi-clamp for mounting the sound module
Note: Bass drum pedal, snare stand, hi-hat stand and drum throne are not included.
Roland RDH-120 Hi-Hat Stand
Hi-Hat Stand
With integrated Roland Noise Eater
Bipedal
Double-headed
Double chain
Adjustable spring tension
Base-plate with rubber bumpers reduces impact sound by up to 70%
Pearl S-1030 Snare Drum Stand
Snare Drum Stand
Double braced
Wing Lock patented butterfly nuts
Gyro-Lock tilter
Air Suspension Rubber Tips
Basket adjuster system for snares from 10" - 16"
Height: 48 cm - 66 cm
Highly sturdy construction
Roland RDH-100 Single Pedal
Single Bass Drum Pedal
With integrated Roland Noise Eater
Double chain
Adjustable spring tension
Memory Clamp for Beater height
Base plate with rubber feet reduces impact sound by up to 70%
Roland RDT-R Drum Throne Round
Drummer's Seat
Round seat
Covering: Black vinyl with velour surface
Turning spindle
3-Legged double-strut base frame
beyerdynamic DT-770 M
Monitor Headphones
For drummer and studio
35 dBA Noise isolation
Closed
Circumlunar
Dynamic
SPL: 105dB
Frequency range: 5-30000 Hz
Nominal Impedance: 80 Ohm
Volume control on the cable
Sided cable management
3 m straight cord
Weight with cable: 354 g
Weight without cable: 288 g
Included: Drawstring bag
Vic Firth 5A American Classic Hickory
Drumsticks
Size 5A
American Classic Series
Hickory wood
Wooden tips
Teardrop tips
Ideal for rock and as practice sticks
Length: 406 mm
Diameter: 14,4 mm
Beslægtede produkter