beyerdynamic M160
Trumpet
Crash
Shaker
Woodblock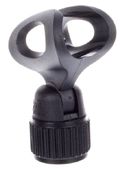 455 €
sis. ALV · Ei lähetyskuluja
Arvioitu toimituspäivä

Maanantai, 25.01.

-

Tiistai, 26.01.
Tuotetta on varastossa ja se voidaan lähettää heti.

Tuotenumero: 184042
Myyntierä: 1 kappaletta
Myynnissä vuodesta: 17.08.2005
Clip-On Microphone: No
shockmount included: No
Condenser Microphone: No
Tuotteen tiedot
Double Ribbon MicrophoneBeyerdynamic is one of the few manufacturers in the world who are still producing ribbon microphones. The classic among them is the dynamic double microphone M 160.
The M 160's excellent transmission quality and its hyper-ning characteristics with a noise suppression of 25 dB at 110 °, which suppresses lateral sound reflections and disturbing external sound, makes the M160 an ideal microphone whether the demands are placed on the recording or transmission technology. It is recommended both for stringed instruments such as violin, viola and cello as well as for the acceptance of piano and grand piano and for drums for the hi-hat. Ideal for saxophone.
The black chrome-plated surface of the M 160 and its extremely small dimensions allow it to be used both in television and in film studios, where it is important to avoid the reflections of light and the inconspicuousness of the microphone.
In combination with the dynamic double microphone M 130, the M 160 is ideal for stereo recording in MS (mid-side) technology.
Pure aluminum membrane
Polar pattern: Hyper cardioid
Instrument recording - especially saxophone
Drum miking (toms, hi-hat)
MS stereophony with the M 130
Frequency response: 40 Hz-18 kHz
Nominal impedance: 200 Ohm
Very good frequency response
Excellent transparency and transient response
Compact and robust design
Warm and natural sound
Bracket included
Length: 156 mm
Shaft diameter: 23 mm
Head diameter: 38 mm
Weight without cable: 156 g
Asiakkaat, jotka ovat kiinnostuneet tästä tuotteesta, ovat ostaneet meiltä seuraavia tuotteita.
64% Olette ostaneet tämän tuotteen
beyerdynamic M160
Liityviä tuotteita