Gravity SS 5211 B Set 1 Speaker Stand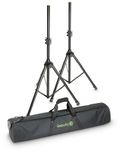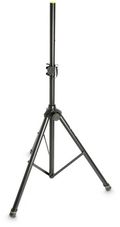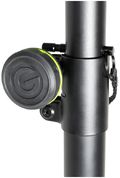 98 €
Sisältää arvonlisäveron, ei sisällä toimituskuluja
Arvioitu toimituspäivä

Maanantai, 7.12.

-

Tiistai, 8.12.
Tuotetta on varastossa ja se voidaan lähettää heti.

Tuotenumero: 370988
Myyntierä: 1 kappaletta
Myynnissä vuodesta: 30.09.2015
Pole diameter: 35 mm
2 pieces Set: Yes
Material: Aluminium
Wind-Up Stand: No
Ringlock: No
Pneumatic: No
Foot Construction: Tripod
Color: Black
Tuotteen tiedot
Speaker Stand Set
Standard speaker stand set consisting of 2x SP 5211 B stands and 1x BG SS2 B speaker bag
Material: Aluminium
Powder coated
50 kg centric load
Height adjustable from 1060 - 1920 mm
Tube diameter 35 mm for standard speaker flanges
Height adjustment by set screws and safety splint
Weight: 2x 2.20 kg
Including black rings
Asiakkaat, jotka ovat kiinnostuneet tästä tuotteesta, ovat ostaneet meiltä seuraavia tuotteita.
57% Olette ostaneet tämän tuotteen
Gravity SS 5211 B Set 1 Speaker Stand
Liityviä tuotteita
Liittyvät YouTubesta
Ladattavat tiedostot