3. Common Uses
Most guitars and keyboards - with a few exceptions - have unbalanced outputs. While this does save a little space and cost, it's not ideal for sending a signal from, let's say the stage, to the back of the hall where the mixing desk is located, or from a live room to the control room in a recording studio. This is especially so when there's a lot of other electrical equipment around at the same time - lights, PA systems, amplifiers, ageing rockers' life support machines etc - any of these can potentially cause interference, but this is easily cured with the use of a DI box.
Typically, your helpful engineer will connect your guitar or keyboard to a DI box, and then use a balanced microphone lead to connect this to the mixer, sometimes via a stage-box or 'multicore'. He'll probably then use the 'link' output on the DI box to connect you to your backline amplifier. The use of a DI box ensures that the sound received by the mixer is as pristine as when it left your instrument.
Many DI boxes have a useful switche for a -10dB/-20dB 'pad' which lowers the gain of a high output device, and sometimes also a handy phase-reverse switch, just in case your mixer doesn't have one.
There are also many 'combination' DI boxes available with processing built-in, such as equalisation, compression, notch filtering and valve circuitry, giving you a lot more control over the sound, which can be highly beneficial in specific situations.
Bass Guitars & DI Boxes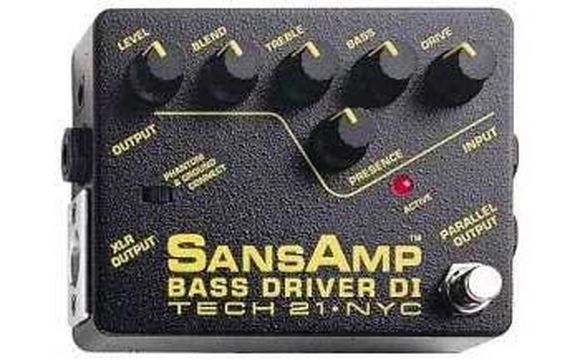 Bass guitars benefit greatly from DIs as they get around the problem of rattling speaker cabinets, and provide a much cleaner sound than using a microphone, especially in a live environment. There are many units designed especially for the purpose, which will usually additionally feature at least basic tone controls.
Guitars & DI Boxes
While most guitarists prefer to play through some sort of guitar amplifier and have this miked-up, DIs can be of considerable use when recording to digital audio workstations (DAWs) via amp simulation plug-ins, sometimes in addition to miking-up an amp. One thing that always sounds poor though is an untreated DI'd electric guitar – this is because the essentially 'lo-fi' nature of the speakers in guitar amps has become part and parcel of the electric guitar sound we all know and love – a pure direct sound is just too good!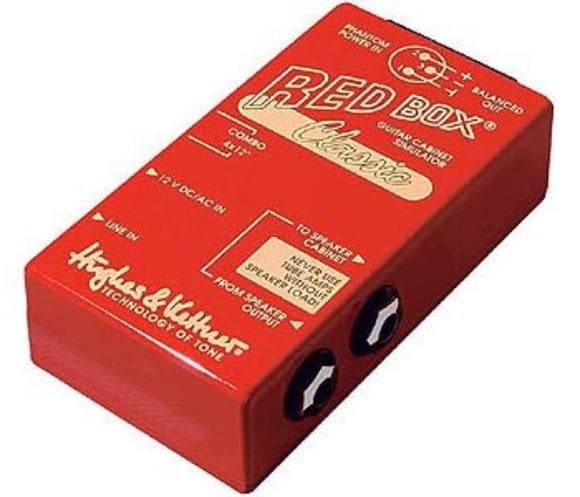 Acoustic guitars tend not to sound their absolute best through a DI box (the built-in pickups rarely do the instrument justice), but for live use they are more or less essential, due to the inherent problems of miking-up a relatively quiet instrument, on a stage where there may also be four drummers playing in unison…
However, there are solutions for a quiet soul with an acoustic guitar and mirrors on his shoes - some DI's are actually designed specifically for acoustic guitars, offering features such as built-in EQ circuits, and feedback destroyers or notch filters to manually 'tune out' problem feedback frequencies.
Recording Pre-amp/DIs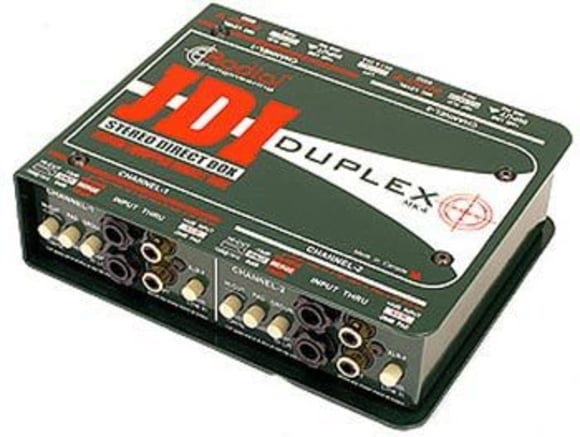 Many different models of these are now available thanks to the low cost and great power of DSP (Digital Signal Processing). They give guitarists the ability to record directly into a computer system without the use of an amplifier or microphone. Many of these units contain convincing digital emulations of classic guitar amps and effects, and make it possible to record 'on the road' with maybe just a guitar and a laptop computer. Current recording software usually comes with at least one amp simulation plug-in, so you can record now, and choose your amp later - nice!
Parhaiten arvostellut tuotteet