7. Accessories
Stand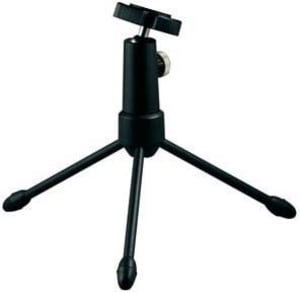 Other than when using a boundary or lavalier mic, you'll probably need a mic stand at some stage. For interviewing, a useful accessory is the desktop mini microphone stand.
Fishpole

A common accessory for location shoots is the fishpole. This is a lightweight extendable tube that is not unlike a fishing rod, and which allows mics to be held by someone standing out of shot. For mid or close-up shots they are generally used at a low level off-camera, with the microphone pointing upwards towards the 'talent', or for full-length shots they're held above head-height pointing downwards.
Wind Shield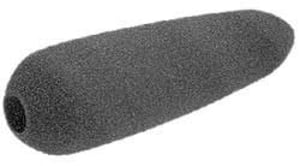 Whichever mic you use on location, you'll have to cope with a lot more background noise than in the studio, and even if you are in a controlled indoor environment, live broadcasts mean that you have to deal with plosives at source (loud popping sounds caused by 'P's and 'B's). This makes the use of wind or 'pop' shields well nigh essential. For maximum effectiveness, models designed for outdoor use tend to be rather larger than usual. Rifle mics are particularly sensitive to wind noise, and so are normally used in a special basket with the protection of a furry jacket, easily mistaken for a hirsute marsupial.
Shockmount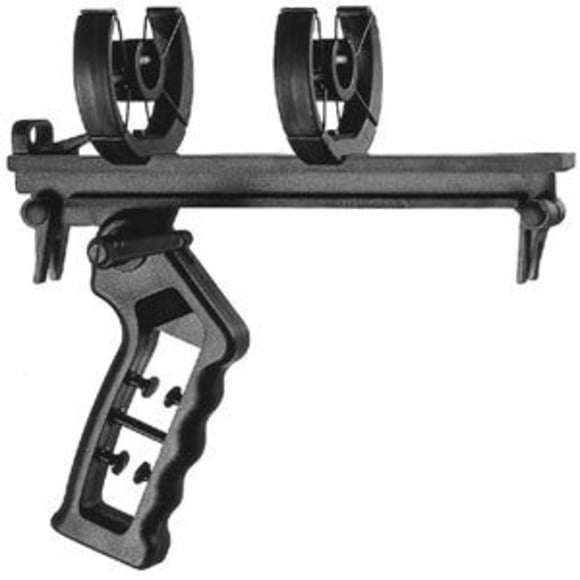 Another important accessory is the shockmount – this is a device which isolates the microphone from bumps, knocks and vibration, keeping handling noise to a minimum. Although studio-type shockmounts can be pressed into service, the most usual type for outside broadcast use is the 'pistol grip' shockmount, which not only isolates the mic, but also gives you something comfortable to hold it with.
Camera Adaptor

Where the mic will be mounted on a video camera, an adaptor is required to fit a mic-clip or shockmount onto a standard camera 'hot shoe'. Some clips and shockmounts designed for broadcast use will come with one supplied, but it's also possible to buy them separately.
Radio Conversion Kit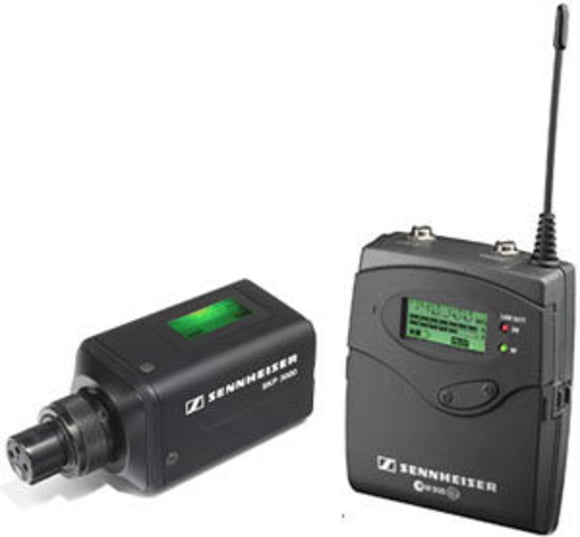 Reporter-type mics don't usually come in off-the-shelf radio versions, but help is at hand – clip-on transmitters are available which fit virtually any standard XLR output microphone, and miniature receivers can also be purchased which are ideal for clipping onto a belt, or fitting to a video camera. If your microphone requires phantom power, make sure that the transmitter you choose can supply this.
Parhaiten arvostellut tuotteet