Schlagwerk CP430 2inOne "deluxe" Wenge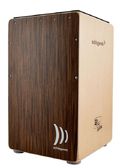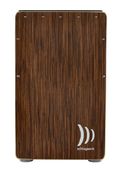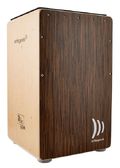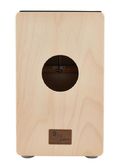 188 €
Sisältää arvonlisäveron, ei sisällä toimituskuluja
Arvioitu toimituspäivä

Maanantai, 28.06.

-

Tiistai, 29.06.
Tuotetta on varastossa ja se voidaan lähettää heti.

Tuotenumero: 115627
Myyntierä: 1 kappaletta
Myynnissä vuodesta: 24.05.2007
Cajon-Art: Cajon
Height in mm: 500 mm
Body: Alder
Material Of Playing/Resonance Surface: Wenge
Impact surfaces material: Wenge
Extras: None
Tuotteen tiedot
Deluxe Wenge Cajon
Playing surface: Wenge veneer
2 in One technique with 84 spirals
The CP 430 - 2inOne Deluxe embodies noble appearance, perfect bass / snare separation and a filigree snare sound
Resonance box: 7-ply alder
Dimensions approx.: 30 x 30 x 50 cm
Made in Germany
Asiakkaat, jotka ovat kiinnostuneet tästä tuotteesta, ovat ostaneet meiltä seuraavia tuotteita.
36% Olette ostaneet tämän tuotteen
Schlagwerk CP430 2inOne "deluxe" Wenge
Liityviä tuotteita