7. Variants
Though classical guitar design is fairly standardised, there are a few important variations:
Flamenco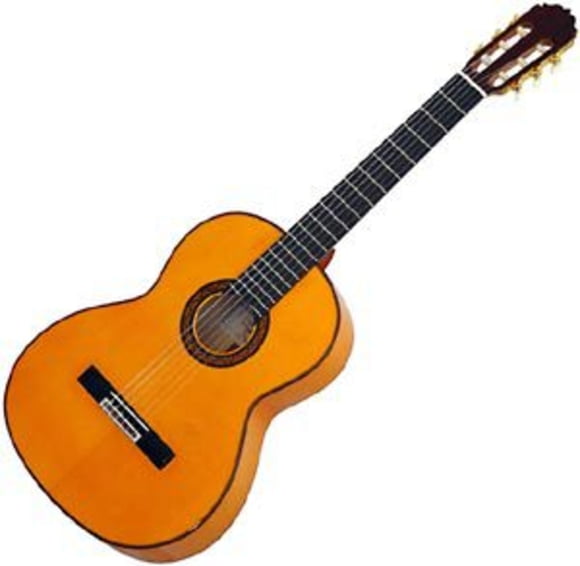 The flamenco guitar is essentially a classical guitar optimised for playing Spanish flamenco music. The most obvious physical feature is a 'tapguard' or 'golpeador', to protect the top of the guitar from the ravages of flamenco technique, which includes a lot of rhythmic finger tapping. This is usually made from transparent plastic and covers a rather larger area on both sides of the strings than a standard acoustic pickguard. The flamenco guitar is also commonly slightly smaller and lighter than the standard classical instrument, as attack and volume are more important here than sustain and tone.
Cutaway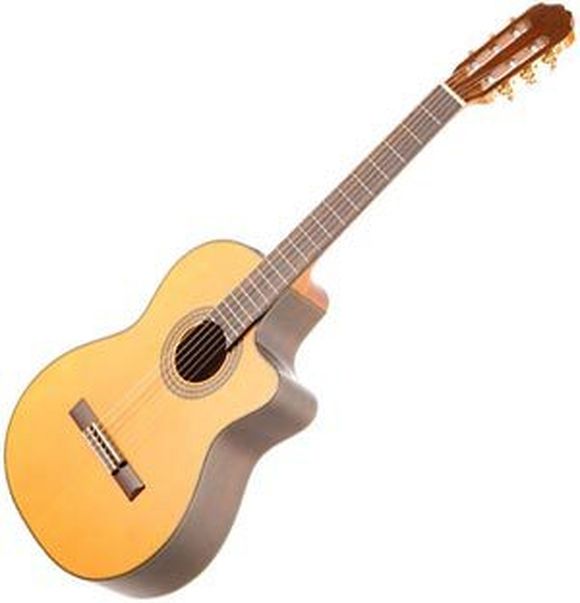 A few makers offer cutaway models for improved upper fret access. While purely acoustic cutaway models do exist, this feature is generally felt to have an adverse effect on the guitar's acoustic volume and tone, and is therefore more commonly associated with nylon-strung electro-acoustics (see below).
Electro-Acoustic Classical Guitar
This term, often shortened to 'electro-classical', actually covers two distinct guitar types. The first is essentially a standard classical guitar with an integrated pickup and preamp system. This type takes few liberties with the standard classical design (except that cutaway models are common) and is aimed mainly at classical players crossing over into musical situations where amplification is required. Takamine have long dominated the market for this type of guitar.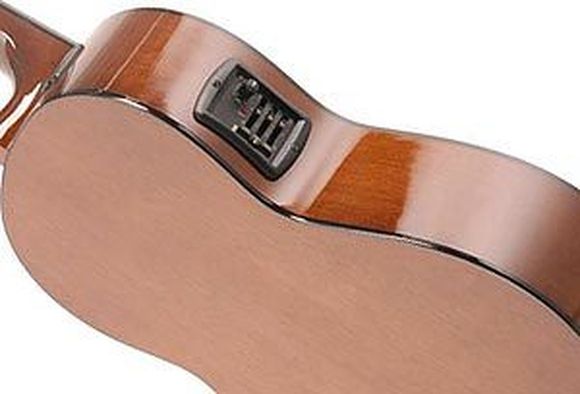 The second type of electro-classical guitar is aimed at non-classical players, and freely incorporates features borrowed from electric guitar design, usually including a thinner neck, curved fretboard, thinner body and intonation-compensated bridge. There has recently even been something of a fashion for solid or semi-solid bodies in this field – nylon-strung electric guitars, in effect – and the market leader, Godin, is also known for introducing MIDI pickup systems to the instrument.
Produits avec les meilleurs commentaires
Produits les plus populaires