Jobs at Thomann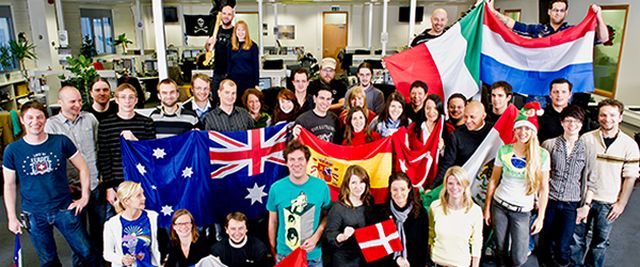 We are Europe's largest music retailer for studio, PA and lighting equipment. Musikhaus Thomann has over 11.100.000 European customers and currently approx. 1.520 employees working at our operations here in Treppendorf, Germany. During the last 12 months, we have created more than 280 new jobs.
Didn't Find a Suitable Job Advert?
If you have not found any advertised openings that match your profile, why not send us an unsolicited application?
7 Good Reasons to Work for Us
a multicultural working environment
a competitive salary
stable and enjoyable working conditions
assistance and help in relocating to Germany
good social benefits
development and career opportunities
an enjoyable position, enabling you to expand your knowledge of logistics and customer service
This Is What Thomann Has to Offer
At Thomann, we offer you an exciting place to work, ultra-modern infrastructure and a close working relationship with our customers. As the biggest logistics company in the region, we can also offer you long-term job security, from your first day of training until you start thinking about retiring. Our workshops and further training courses won't just keep you up to date; they're also good for the team spirit and help secure our competitiveness in the market. They also give you an insight into how other teams and departments work.
We Are Looking for the Following Prerequisites:
be passionate about music and have had experience in the music industry
have customer service experience
be eager to learn & enjoy being part of an international team
have exceptional language skills and be fluent in English
have excellent communication, literacy and IT skills
Useful Tips for Applicants:
you should indicate which position you are applying for.
please send a copy of your CV and a covering letter in English explaining your interest in the position
your CV should list the exact dates of your previous employment (if appropriate)
your application should be sent as one attachment by email (PDF or Word-Document, max. 5 MB)