12. Roundback Guitars
The most radical innovation in electro-acoustic guitar technology is the 'roundback' guitar. This is synonymous with Ovation, the company behind the development.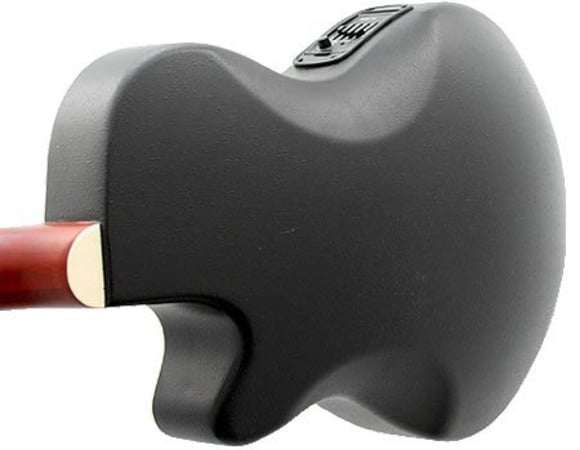 Electro-acoustic guitars first began to appear in the Sixties and early Seventies. The demand came primarily from rock musicians who were acquiring much louder amps and PA systems at this time. Whether an external microphone or an internal pickup is used, conventional acoustic guitars are particularly prone to feedback because of their defining feature - a resonant hollow body. Charles Kaman, a former Oviation engineer, developed the roundback concept to combat this problem. The back and sides are moulded in one piece from a composite fibreglass/plastic material. This is acoustically rather dead, and it generally solves the feedback problem. For the same reason, roundbacks produce little acoustic volume, relying instead on an advanced pickup system to create a convincing sound. This has been refined continually over the past thirty years – Ovations are now considered among the best electro-acoustics for live performance. One problem should be pointed out though - like other unconventionally shaped instruments, roundbacks are best played standing up, as they tend to slip off the knee.