7. EQ Plug-Ins
The majority of musicians now use software to process audio signals rather than hardware, and there are a wealth EQ plug-ins in existence – all DAWs include at least basic EQ, and there are also many third-party plug-ins available. Although the use of software has many benefits, one of the key advantages of hardware is the tactile control surface with real knobs - if you're trying to eliminate 50Hz mains hum for instance, then it's easy enough to double-click your mouse, type in the frequency, and then drag the gain slider to make a -20dB cut, but not quite as immediate if you're sweeping through a range of frequencies to target a specific timbre.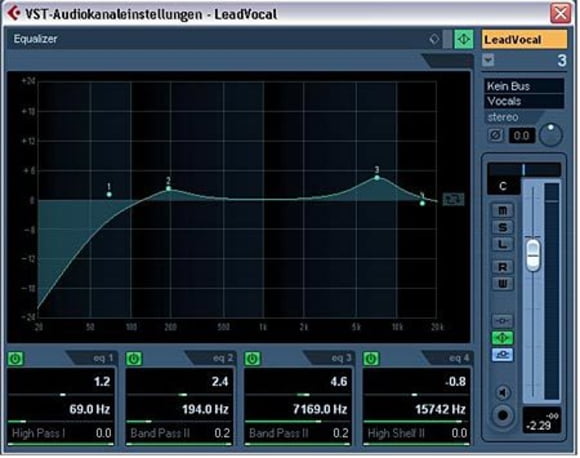 A big plus for plug-ins though, is that they usually have a graphic display of the frequency spectrum (like the one shown above) showing the combined effect of all the frequency bands you have chosen to cut or boost. This can give a good indication of what the correction might sound like, and often allows you to adjust the frequency and gain simultaneously while the audio is playing. If you have a control surface for your DAW, then this can be mapped to the plug-in, giving you knob control of the EQ, bringing it closer in 'feel' to the hardware equivalent. Another benefit is that a standard features in any DAW are the ability to save presets for later recall, so that your favourite vocal or kick drum EQ can be applied to other audio, and also the automation of the plug-in's parameters.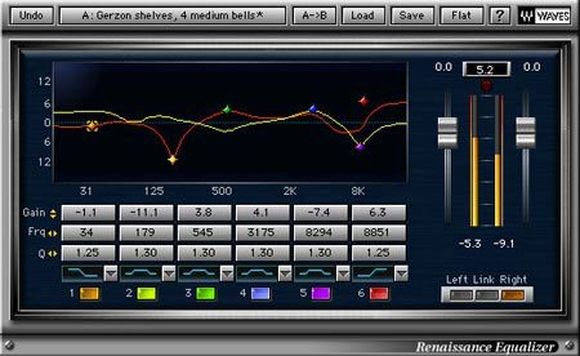 EQ Emulation Plug-Ins
Many plug-ins of all kinds emulate existing hardware units, and the area of EQ is no exception. Simulations are created in minute detail, often down to the component level of resistors and capacitors, examining the quirks and defects of an actual EQ circuit, so that each can be accurately represented in code, and the graphic front-end that controls the code is then matched as closely to the original as possible. Models of API, Pultec and Neve Eqs are just a few of the many very accurate representations of original models currently available.