7. String action
Aside from the correct neck adjustment, the string action plays a major role when it comes to your guitar's playability. If you cannot fit a stamp between the string and the fret, the guitar may be effortless to play, but you will inevitably encounter various problems. Strong clashing will kill your guitar's sustain and transparency. The dynamics will also suffer, because you could instinctively avoid strong attacks and develop a rather expressionless style of playing.
But don't worry: Of course you don't need to raise the action all the way up to the point where it takes all your energy just to get a clean tone. Again, the median is the way to go. String action is measured from the top of the 12th fret to the bottom of the string. In practice, the following setting has been tried and tested and can be considered "normal action": High E string: 1.8 mm / low E string: 2 mm. Of course, that's only a guideline. Other instruments may require more air between the strings and the frets (2.5 - 3 mm) to function correctly. Experiment with the action and find a setting that works for you and your guitar.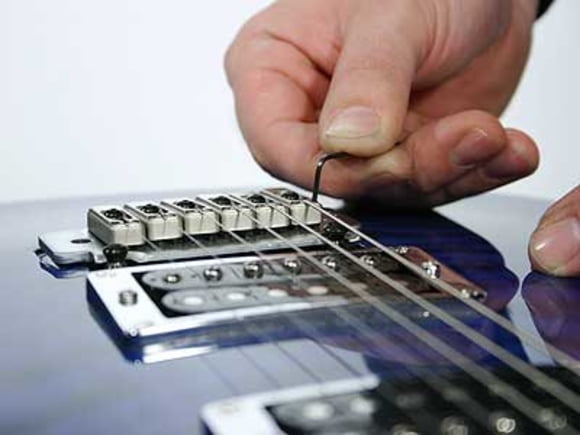 After adjusting the action, you'll likely need to adjust the intonation as well.