Azumi AZ-S2 RBE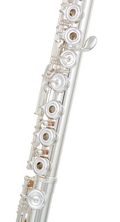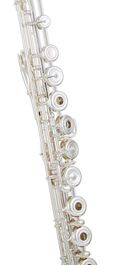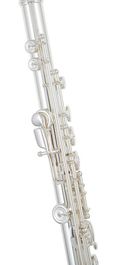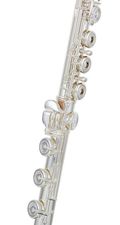 1.759 €
Including VAT and shipping costs
This product is in stock and can be shipped immediately.

Item number: 280444
sales unit: 1 piece
available since: 2012/05/23
Product Details
Transverse Flute
Ring keys
E Mechanism
Offset G
B-Foot
Nickel silver plated
925 Sterling silver lip plate and riser
Pointed arms
Handmade 958 Britannia silver ALTUS S-cut headjoint
Incl. case, cleaning cloth and cleaning rod
The precise workmanship coupled with great attention to detail and the best materials distinguish these flutes from other models
The masterful scale, appearance, and sound of ALTUS flutes can once again be found in these AZUMI flutes. The handmade ALTUS "S-Cut" headjoint makes possible via the slightly higher blowing resistance a personal, colourful and expressive sound with much possibility for dynamic nuances. The professional pointed arm design of the mechanism provides increased stability and durability during intensive phases of practice.
1 Review
Related Products