Musikverlag Hildner 100 Hits in C-Dur 2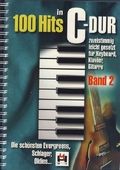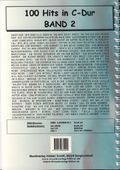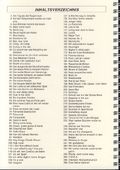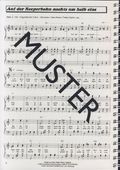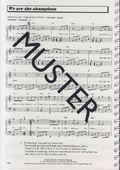 30 €
Including VAT, shipping costs extra
Delivery approx. between

Thursday, 28.01.

and

Friday, 29.01.
This product is in stock and can be shipped immediately.

Item number: 154123
sales unit: 1 piece
available since: 2002/03/27
Level Of Difficulty: Easy
Length: Easy
With Chords: Yes
With Notes: Yes
WithText: Yes
Bonus Audio: No
With Text: Yes
Blues, R&B, Soul: No
Country: No
Bonus Video: No
Blues/R&B/Soul: No
Film Score: No
Folklore/Traditionals: No
Jazz: No
Nursey Rhymes: No
Classical Music: No
Latin: No
Musical: No
Golden Oldies/Evergreens: Yes
Oldies/Evergreens: Yes
Pop: No
Golden Oldies, Evergreens: Yes
Rock: No
Alternative: No
German Popular Songs: Yes
Spiritual Music: No
German Traditional Music: Yes
Neo Classic: No
Spirituals: No
Product Details
100 hits in C major
The most beautiful Evergreens, Schlager and Oldies - Band 2
Two-part easy set for keyboard, piano and guitar
Right hand
Left hand light bass accompaniment
Specifies the transposition into the original sound
For the interplay with the book "100 hits for Bb / Eb instruments Band 2"
Songs:
I Can't Live Without Music
Wir Sind Alle Über 40
Something Stupid
Hey Amigo Charlie Brown
Sansi Bar
Zillertaler Hochzeitsmarsch
Maddalena 2002
Auf Der Reeperbahn Nachts Um Halb Eins
Death Of A Clown
Am Tag Als Der Regen Kam
Aus Böhmen Kommt Die Musik
Baby Come Back
Banjo Boy
Blaue Nacht Am Hafen
Blue Bajou
Blueberry Hili
Bye, Bye, Love
Cindy
Crying In The Rain
Da Sprach Der Alte Häuptling Der Indianer
Das Kannst Du Mir Nicht Verbieten
Das Mädchen Carina
Dat Du Min Leewsten Büst
Der Junge Mit Der Mundharmonika
Der Weiße Mond Von Maratonga
Die Karawane Zieht Weiter
Die Kleine Kneipe
Die Längste Nacht Der Welt
Die Liebe Ist Ein Seltsames Spiel
Die Rote Sonne Von Barbados
Do Wah Diddy Diddy
Dust In The Wind
Ein Bisschen Frieden
Ein Schöner Tag
Eine Neue Liebe Ist Wie Ein Neues Leben
Einer Ist Immer Der Loser
Fahrende Musikanten
Feierobnd
Fürstenfeld
Ganz In Weiß
Ginny Come Lately
Green Green Grass Of Home
Griechischer Wein
Hallo Klaus
Her Mit Meinen Hennen
Herzilein
High Noon
I Just Called To Say I Love You
Ich Will 'Nen Cowboy Als Mann
Ich Will Spaß
Ich Zähle Täglich Meine Sorgen
I'm A Rock
Imagine
Is This The Way To Amarillo
Itsy Bitsy Teenie Weeny
Junger Adler
La Pastorella
Live Is Life
Living Next Door To Alice
Lucille
Major Tom
Mambo Nr. 5
Mendocino
Mit Verbundenen Augen
Moonlight
Nights In White Satin
Paloma Blanca
Pure Lust Am Leben
Rauschende Birken
Rhinestone Cowboy
Rivers Of Babylon
Rock Around The Clock
Rosamunde
Rot Ist Der Wein
Rote Rosen, Rote Lippen, Roter Wein
San Francisco
Schifoan
Schuld War Nur Der Bossa Nova
Seasons In The Sun
Shake Hands
Sierra Madre Dei Sur
Skandal Im Sperrbezirk
Tanze Mit Mir In Den Morgen
Über Sieben Brücken Musst Du Geh'n
Wandrin' Star
We Are The Champions
Wenn Die Sonne Erwacht In Den Bergen
Whiskey In The Jar
Wir Gratulieren
Wir Wollen Niemals Auseinander Geh'n
Words, Don't Come Easy
YMCA
Zwei Kleine Italiener
Rock Me
Der Kleine Floh In Meinem Herzen
Und Es War Sommer
Speedy Gonzales
Related Products