Mad Professor Fire Red Fuzz HW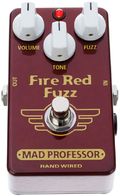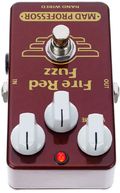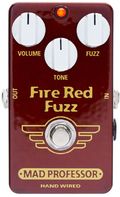 This product is in stock and can be shipped immediately.

Item number: 216577
sales unit: 1 piece
available since: 2008/11/11
Product Details
Effect Pedal
Mad Professor builds high-end pedals, which is plain to see from the price range. Nevertheless, these compact devices are enjoying an increasing amount of popularity, a clear indication of the quality of their effects.
Classic fuzz pedals usually deliver a somewhat broken sound (sometimes you want precisely this) and can often be used only before an already distorted amp.
The Mad Professor Fire Red Fuzz is a very different gadget: fat fuzz from soft / dark to bright, piercing trebles, and always musical. It can be paired with a sustain which, even in higher pitch ranges, offers an incredible playing experience. The "different fuzz".
Fuzz
BJF Design
True bypass
Hand-wired
26 Reviews
Related Products