7. Historic Variants
Back in 1989, long before the term amp modelling was even heard of, New York based company Tech 21 released the 'SansAmp' which was an analogue tube amp emulator housed in a pedal-sized stomp box. This was the first realistic amp simulator and the closest thing to an amp modeller as it's known today.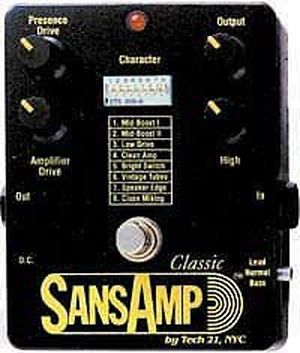 Although not an amp simulator as such, another popular product was the Tubescreamer from Ibanez which was an overdrive effect pedal designed to emulate the sound of an overdriven tube amp, but using transistor technology – its sound was made famous by guitarists such as Stevie Ray Vaughan and Carlos Santana. Although intended to be used as a front end for recording, it was more often than not used in conjunction with an amp to create an over-the-top over-driven sound.