8. Present Day Models
It wasn't until 1996 that Line 6 launched the world's first digital modelling guitar amplifier, the 'AxSys 212', and only a year later they released the now famous kidney bean-shaped desktop 'POD'. Not only did these products introduce the world to amp modelling, but they also included a range of effects to choose from. Since the original POD, Line 6 has released a full range of award-winning amp modelling products such as the POD 2, POD Pro (rack-mount), POD XT and Bass POD, along with several more standalone amps and stomp boxes.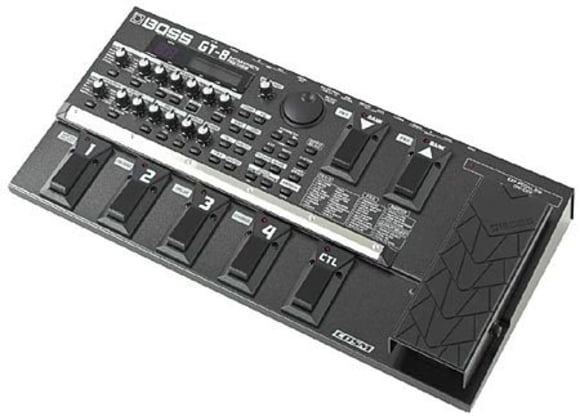 Other companies were soon to follow such as Johnson with their desktop J-Station and more recently their Millennium series Tube Integrated Modelling Amplifiers. The likes of Behringer brought Amp Modelling to the masses by releasing the hugely affordable V-Amp and then went on to give us the V-Amp Two and the V-Amp Pro as well as numerous modelling amplifiers, whilst companies such as DigiTech, Roland/Boss, Korg, Yamaha, and Zoom to name a few have all produced amps or effects units that feature amp modelling technology. Even legendary amp manufacturers such as Fender, Crate and Mesa Boogie have now 'seen the light', and feature amp modelling products in their range.