Schott Klavier Spielen Hobby 1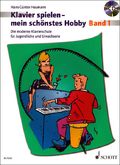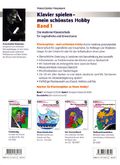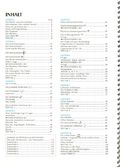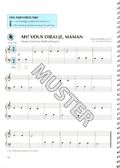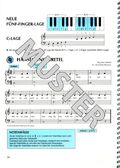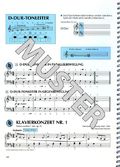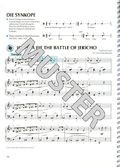 This product is in stock and can be shipped immediately.

Item number: 168696
sales unit: 1 piece
available since: 2004/03/26
Product Details
Piano School With CD"Playing piano - my favourite hobby" is aimed at young people and adults who want to include music to their free / leisure time and are looking for an easy-to-understand, educationally thought-out guide.
H.-G. Heumann has had the experience that success comes when learning is fun. For this reason he has selected many well-known pieces from classical music, opera and pop, and added a CD as an ideal learning aid.
Further advantages: clear outline of the learning material in lessons. - "Key finder" as an initial go to for the musician - music mini-dictionary - tests (with answers) providing control over your own learning process.
The modern piano school for young people and adults
Part 1
119 pages
Author: Hans-Günter Heumann
Including
Lesson 1: The piano and its precursors
How are sounds on the piano?
As you sit at the piano
Hand and finger position
The fingering
The keyboard
The key ABC
Test no. 1
Lesson 2: The music notation
The Clef
Classification of the keyboard
The treble clef
The Bass Clef
The piano-grading system
Agent c-located
Key Finder 1
The rhythm / The sheet music
The beat
The time signature / time signature
The first piece: First Step
Test no. 2
Lesson 3: The 3/4 time
The dotted half note
The tie
Harmony
The eighth note
The breaks
The kick-off
The dotted quarter note
Test no. 3
Lesson 4: New five-finger layer (C layer)
Stems
Key Finder 2
Intervals (melodic, harmonic)
Second, third, staccato, slur, articulation
Quarte
Quinte
Test no. 4
Lesson 5: Half and whole steps
The B-accidentals
Key Finder 3
The cross-accidentals
Natural sign
D-able
The 2/4
Key Finder 4
The fingers left the hand position
Change of fingers on the same key
Spreading the fingers
Change of position in the LH
Test no. 5
Lesson 6: F-able
Articulation: legato, staccato
Key Finder 5
G-Location
Key Finder 6
Transposition
Chords (C, D, F, G)
Black Keys: humbled tones
Black Keys: increased tones
Enharmonic
Test no. 6
Lesson 7: Trays and overset
The scale (C Major)
Stresses the beat
Test no. 7
Lesson 8: G major scale
The pedal
Major and minor chords
F major scale
Test no. 8
Lesson 9: The 6/8-clock
D major scale
The sixteenth note
The dotted eighth note
Test no. 9
Lesson 10: The eighth-note triplet
Melody dissenting vote in his right hand
Syncope
B major scale
Test no. 10
Answers to the tests
Answers to the writing tasks
Music mini-encyclopedia
CD Contents
68 Reviews
Customers Interested in This Product Also Bought

67% bought this product
Schott Klavier Spielen Hobby 1
Related Products