7. What more could you need, besides your instrument? Equipment!
A wide variety of equipment and accessories are available for both the alto horn and the euphonium. So we'll just start with the most important of these: a bag or case. If you travel with your instrument at all, you won't be able to do without a sturdy case or padded bag to best protect the instrument. To prevent your arms from one day reaching all the way down to your knees, you may want to choose one of the many bags that come with backpack straps.

If your case or bag does not feature a pocket or straps for mouthpieces, you should definitely get a separate bag for those to protect both your instrument and the mouthpieces themselves from scratches. Thus prepared, we'll get to practice or performance with a fully intact horn or euphonium. So, what else does a musician need to play, apart from the instrument in a safe container? First of all, the mouthpiece. Though no instrument can be played without mouthpiece, they count as accessories. The choice is nearly limitless, and you should try your way through at least a few models. There's also no shame in deciding to go for a different type of mouthpiece once you have been playing for a while and have become more experienced - on the contrary, that's an entirely normal development. Beginner or student models are avaiable and recommended for those taking up the instrument; later, you can choose the mouthpiece most suitable to you individually.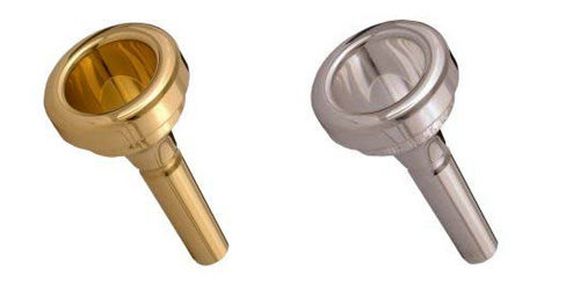 A wide selection of mufflers are avaiable to achieve special sound effects. As you gain experience, you will probably come across a variety of them, and we recommend trying out a few to see what effects they will result in.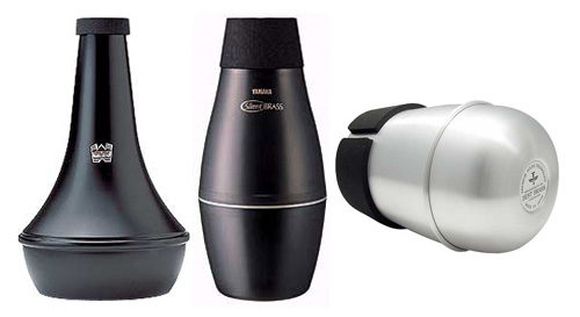 Most students get to know them in class. If you cannot or do not want to hold your instrument unaided (maybe becasue you've fallen in love with an instrument that's just a bit too big), you can get yourself a carrying strap. Using such a strap, you can play without worrying that your instrument will slip and fall, which should relax you a bit if you have such fears. Your fingers are unecnumbered by the weight of the instrument, so you can focus exclusively on the valves you need to depress. At home, or even when you just set down the instrument for a short break, it is best put onto a stand, which keeps it from falling over and thus minimizes the potential for dents and scratches. Besides these examples, there are many more accessories avaiable which any musician will come across on the way to proficiency. If you find yourself with sweaty hands more often than is comfortable, for example, you can buy protectors for your isntrument which keep the aggressive sweat away from it to protect against surface corrosion, and which also improve your grip.
Prodotti con le migliori valutazioni