7. Modelling Synthesizer
With the advent of affordable fast computing power, modelling synthesis became a reality, allowing you to recreate the physics of an instrument's sound producing equipment, whether it is a plucked string or blown wind instrument as in 'physical' modelling, or an analogue electronic circuit as in 'analogue' modelling. An early example of this type of synthesis was the Yamaha VL-1, which offered monophonic modelling of solo instruments such as clarinet, providing parameters for adjusting embouchure (lip tightness around the reed) and tube length and bore. Here you are adjusting what actually generates the sound wave, and the environment that its standing wave exists in. So instead of a simple oscillator waveform, the synthesis is mathematically describing the properties such as the lips and breath blowing into (for instance) a trumpet mouthpiece in real time, which typically allows for much more realistic recreation of what happens 'between the notes' than does sampling, and also offers the possibility of completely unreal acoustic instruments – how about a piano string stretched across a drum, and blown with a saxophone reed?!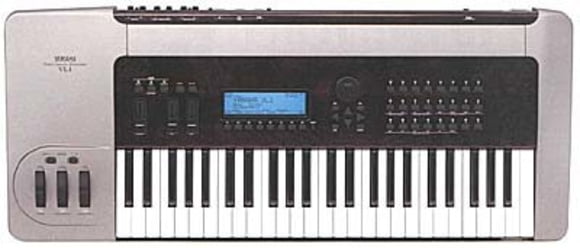 Analogue modelling synthesis models the properties of each internal hardware component of a synthesizer with an algorithm. Each of the 'components' are DSP software routines linked by more software, so other features can easily be added beyond what the basic componentry has to offer. Consequently, companies such as Access and Nord have been able to create new synthesizers based on models of older types of synthesis, often combining them and adding more modern features, to produce for example a subtractive synthesizer with FM and sampled waveforms, and a range of different filters that just wouldn't be possible in the analogue world.
Prodotti con le migliori valutazioni