3. Multi-Effects Processors
Multi-effects processors have become increasingly popular in recent years, as they cram a large variety of programmable effects into a small package. Models designed for the bass will usually have been tailored to cope better with the low range of the instrument, and may contain fretless bass and synthesizer emulations.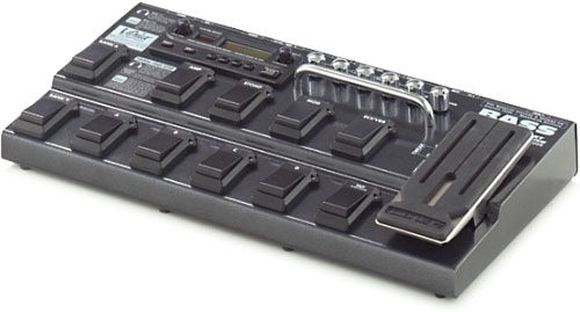 Many players use more than a few effects at once - indeed some effects pedals become much more effective when used in conjunction with others. In a live situation, it can be rather inconvenient to carry around many different pedals with all the necessary leads and batteries, so for some, it works out better to have a single programmable unit that does everything. The downside can be that the digital multi-effect processor may not have exactly the same tonal characteristics of the analog originals it seeks to replace, however the convenience and functionality may more than make up for this. Many multi-effects processors additionally benefit from built-in tuners, volume and wah pedals, and the ability to patch effect blocks in any order - something that's not possible to do quickly with individual stomp boxes! Some units also feature amplifier and speaker simulation which can be very useful in both live and recording situations.
Producten met de beste beoordelingen