6. Ensemble recording
One further recording procedure I would like to discuss (and which I have already mentioned in my second chapter) is the stereo main microphone technique.
The A/B arrangement is very common. It involves mounting two suitable pressure receivers onto a stereo bar at a distance of at least 17cm from each other. The standard bars available feature distances of 17.5 and 35cm (large A/B).
This arrangement allows you to record small wind ensembles particularly successfully without having to use additional mics. Naturally this is the likelier the better the mics you choose are. I therefore recommend renting a pair of top-of-the-range mics for a few days if you don't own any.
The pair shown below is the classic among the small-diaphragm condenser mics: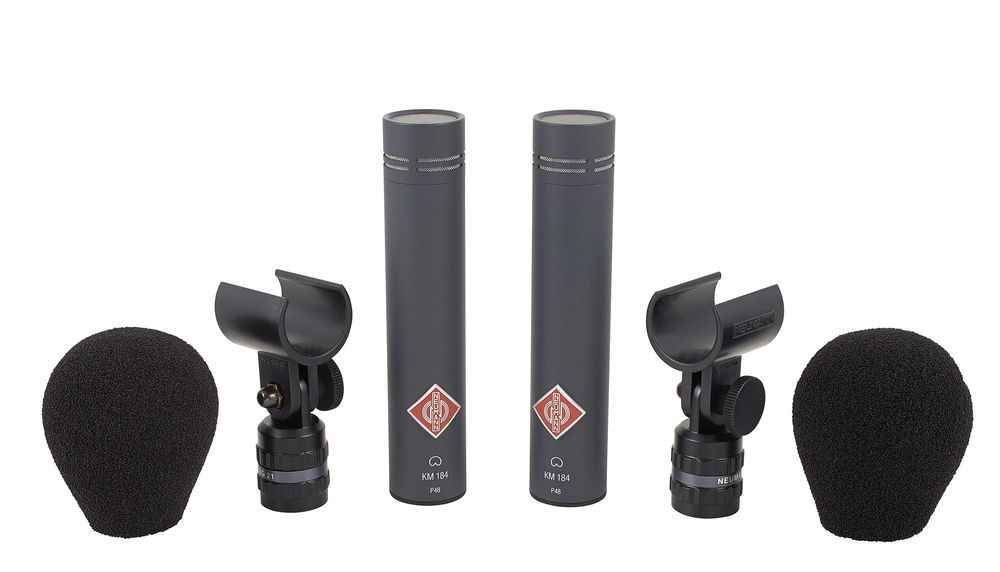 The microphones and instruments we have looked at so far should suffice to cover most instances of your wind instrument recordings.
Finally, I would like to show you some microphones which are also suitable for wind instruments but which we haven't shown you yet in this guide.
Producten met de beste beoordelingen