8. Equipment & Care
Mutes and Silent Brass
You can use a wide variety of mutes to alter the sound of a trumpet. Depending on the mute's material and the dynamics of sound generation, different mutes will result in different sounds. Please note that intonation requires particular attention when you use a mute. Special systems with attached headphones provide you with the opportunity of practising without inconveniencing others even if you play in your apartment at 4:00 am.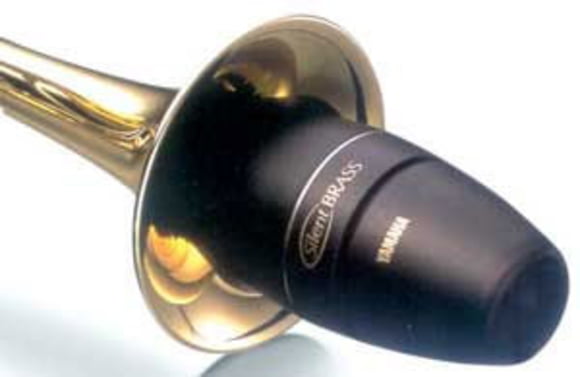 Of course you have to take good care of your trumpet if you wish to enjoy it for many years. The trumpet is in direct contact with your body and is therefore subject to particular effects:
Care products
The first thing anyone will notice is the surface. Even the smallest of fingerprints are immediately noticeable on such a high-gloss instrument - but they can be wiped away easily using a soft, dry and lint-free cloth. Silver-plated instruments can be brought back to their original lustre by being treated with suitable polish. But remember, every time you polish your instrument you take away a little of the surface material.
Another decisive factor is the breath which flows through the instrument. It contains not only air, but a lot of humidity, too, which condenses on the interior surfaces of the trumpet. The condensed liquid furthermore contains various acidic substances which may attack the interior surfaces.
You should 1) get rid of the water, 2) let the trumpet dry and 3) give it a nice bath every once in a while!
Every time after playng the trumpet you should expell the condensed water from the instrument. This is easy if your instrument features one or even two water valves. Afterwards, you should let your instrument dry in the air. If you put your trumpet into a case or gig bag immediately after the concert, you should open the container at home and let the remaining moisture evaporate. As mentioned above, spittle also contains acids which do not lose their potency when drying inside the instrument. Every brass instrument should therefore be thoroughly rinsed with lukewarm water in order to get rid of rests of dried spittle. This interior bath is facilitated by using an andapter which you can screw onto the hose in your shower.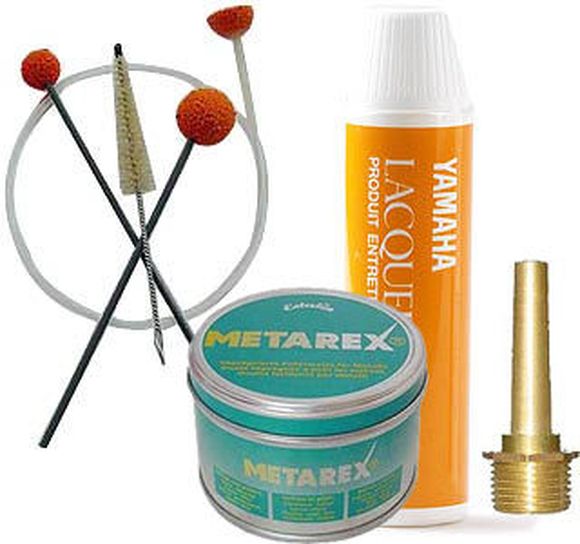 The valves should be oiled and the slides greased regularly. If you use the trumpet without having oiled it, you do so at your own peril, as this causes unnecessary abrasion in the valve. Make sure you use a suitable valve oil or grease.
Bags and Cases
There's not much to say about this, really. A trumpet belongs in a case or a sturdy gig bag. Its material (brass) is very delicate - it doesn't take more than a little knock to dent or kink the metal. Such damage can never be totally undone. This is why a trumpet should always be stored in a case or gig bag, and it should have a case or gig bag of its own. If you don't have a stand on stage, a case or gig bag is also the best place to keep it safe there.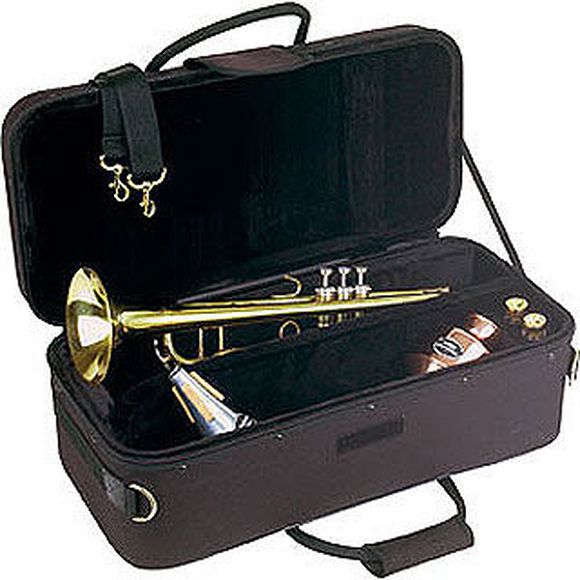 You will find further information on equipment and instrument care in our other online guides.
Producten met de beste beoordelingen