5. Construction types
Classical trumpet with rotary valves
This style of trumpet construction is encountered almost exclusively in classical music as performed in German-speaking countries, which is why it has acquired the name "German trumpet". The rotary valves are mechanically more elaborate that Périnet valves. The comparatively short mouthpiece results in greater resistance.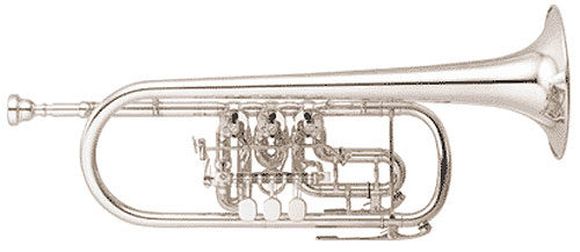 Jazz trumpet with piston valves (aka Périnet valves)
The piston valve trumpet (French construction) is the leading instrument in musical entertainment. Alongside the saxophone, it is the instrument that most characterises the melody in jazz, which is why it is also known as the jazz trumpet. In most countries outside the German-speaking regions it is also used in orchestras, both classic and traditional.

Table of comparisons:
Classical trumpet
(German construction)
Jazz trumpet
(French construction)
Rotary or cylinder valves
Piston or Périnet valves
Horizontal angle
Vertical angle
Short lead pipe, ca. 140 mm
long lead pipe, ca. 250 mm
Small bore, ca. 10,8 to– 11,2 mm
Large bore, ca. 11,5 – 11,8 mm
Funnel-shaped mouthpieces
Flatter mouthpieces with smaller bores and cups
Big, dark, full sound
Bright clear sound
Pitch and construction types
The most common trumpet pitch is B-flat. It is very widespread and used in all genres. Besides this, trumpets are most frequently pitched in C, D and E-fllat. Other pitches, such as A, H or G are very rare.
All trumpets (except the C-trumpet) are thus transposing instruments, sounding higher or lower than their notated pitch. For example, on a B-flat trumpet, the C you play sounds like a B-flat.
The so-called pocket trumpet is a special type of the B-flat trumpet. It may seem incredible, but the length of the pipe is exactly that of a conventional B-flat trumpet - it is, however, much more tightly wound, leading to a far more compact form. This may be advantageous for travel or in a band parade, but it leads to a somewhat paler sound. It is surprising, still, how loud such a tiny instrument can be.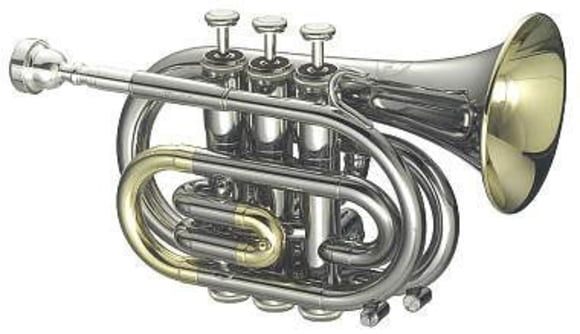 Don't confuse the pocket trumpet with the piccolo trumpet, which is often used to play the high-pitched trumpet parts in baroque music and is therefore sometimes wrongly called Bach trumpet. It can be built to play in F, G, high B-flat/A and high B/C and often has a fourth valve to play low sounds.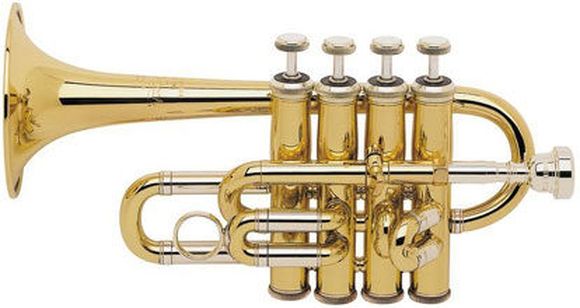 Producten met de beste beoordelingen