ADJ VF1300 Fog Machine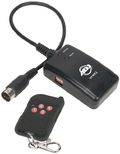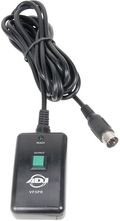 79 €
354,51 PLN
Zawiera podatek VAT, nie zawiera kosztów wysyłki
Wysyłka spodziewana do dnia

Czwartek, 3.12.
Szczegóły

Numer artykułu: 346589
Produkt jest dostępny w magazynie.

Numer artykułu: 346589
Cena za: 1 szt.
Produkt dostępny od: 03.12.2014
Power: 1300 W
DMX Control: No
Output direction: horizontal
with timer remote: No
with On/Off cable remote: Yes
with radio / IR - remote: Yes
with light effect: No
Battery operated: No
Fluid consumption [ml/min.]: 0 ml
Incl. Mounting Bracket: Yes
Ceny w PLN podane są tylko w celach orientacyjnych.
Szczegóły
Fog Machine
Power: 1300W
Electronic Thermo Sensing (ETS) for optimal heating phases
Shutdown at low fog fluid level to protect the pump
Heating up time: 7 minutes
Emissions: 339 m³/min.
External fog fluid tank: 2.3 Litre
Including wired remote control VF5PR and wireless remote control VFWR2 of ADJ
Compatible with the wired timer remote control VFTR13 (not supplied)
On/off switch for fog on the backside panel
Use only high-quality water-based fog fluid
Dimensions (L x W x H): 445 x 315 x 200 mm
Weight: 7 kg
Please note that this device features may be changed without notice
Klienci którzy oglądali ten artykuł kupili u nas następujące produkty
46% kupiło ten artykul
ADJ VF1300 Fog Machine
Podobne produkty