Millenium MX Jr. Junior Drumset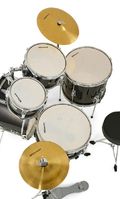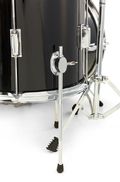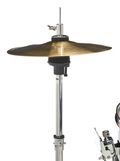 145 €
649,50 PLN
Zawiera podatek VAT, nie zawiera kosztów wysyłki
Szacowana dostawa pomiędzy

Poniedziałek, 7.12.

and

Wtorek, 8.12.
Szczegóły

Numer artykułu: 136765
Produkt jest dostępny w magazynie.

Numer artykułu: 136765
Cena za: 1 szt.
Produkt dostępny od: 25.11.1999
Bass Drum size: 16"
Number of TomToms: 2
Number of Floor Toms: 1
Shell Material: Birch
Finish: Foiled
Color: Black
Sparkle: No
Fade: No
Burst: No
Color Shellhardware: Chrome
Incl. Snare: Yes
Incl. cymbals: Yes
Incl. Hardware: Yes
Incl. Seat: Yes
Ceny w PLN podane są tylko w celach orientacyjnych.
Szczegóły
5-Piece Junior Drum Set
Suitable for approx. 4 - 7 years old children
Including cymbals
Colour: Black
Drum shell configuration:
8" x 5"
10" x 6" Toms
13" x 11" Floor tom
16" x 10" Bass drum
12" x 5" Snare
Cymbals:
10" Hi-Hat
12" Crash cymbals
Hardware:
Cymbal stands
Hi-Hat
Snare stands
Foot pedal
Drummer seat
Klienci którzy oglądali ten artykuł kupili u nas następujące produkty
48% kupiło ten artykul
Millenium MX Jr. Junior Drumset
Podobne produkty