the box pro MCX4 Black Bundle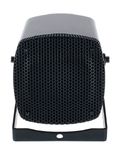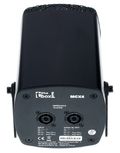 1 590 €
6 821,07 PLN
Zawiera podatek VAT i koszty wysyłki
Szczegóły

Numer artykułu: 469183
Produkt jest dostępny w magazynie.

Numer artykułu: 469183
Cena za: 1 szt.
Produkt dostępny od: 28.06.2019
Ceny w PLN podane są tylko w celach orientacyjnych.
Szczegóły
Bundle offer comprising
the t.amp Quadro 500 DSP
4-Channel Digital Power Amplifier
Class D
Power: 4x 500 W at 4 Ohm, 4x 250 W at 8 Ohm
Built-in DSP
4 XLR inputs
4 Speaker twist outputs
Format: 19" / 1 U
Dimensions: 483 x 460 x 44 mm
Weight: 8.0 kg
the box pro Achat 112 Sub A
Active 12" subwoofer
Power: 350 W (RMS)
Max. SPL: 124 dB
Frequency range: 40 Hz - 250 Hz
Adjustable hi-cut filter
Inputs: XLR and jack
Output: XLR
Stand mount flange: M20
Dimensions (W x H x D): 450 x 380 x 456 mm
Weight: 23 kg
Corresponding protective cover available under ArticleNr #240354#
Manufactured in Germany
DAP-Audio Compact 6.2
6 Channel Mixer / USB Player
2 Zones
Mic input with Comp / Limit
USB player with pitch control
Display with ID3 text
Input channels: 2x microphone (XLR / jack combined), 2x line (RCA), 1x Phone (3.5 mm jack / RCA)
Outputs: 1x Master A (RCA), 1x Master B (XLR / RCA), 1x monitor (RCA)
Format: 19"/ 1U
Dimensions: 481 x 175 x 44 mm
Weight: 2.2 kg
Cordial CLS 215/100M
Professional Speaker Cable (Sold by the meter)
Engine powers up to 300 Watts from small power amps, 100 volt systems, powered mixers, vocal and instrumental amplifiers can with cable cross-sections of 1.5 mm² safely transported.
Semi-professional connectors due to the small overall diameter easy to install.
Very flexible and robust
Conductor area 1.50 mm²
Composition of conductor 84 x 0.15 mm
Cu black
Conductor isolation: PVC
Composition of cores: 2 stranded wires
Overall sheath: PVC
Overall diameter: 7.0 x 0.2 mm²
Conductor resistance: 13 Ohm/km
Weight approx. 71 g/m
Colour: Black
Roll with 100 m
8x the box pro MCX4
Passive multi-functional coaxial speaker
Components: 4" Speaker
Impedance: 16 Ohm
Frequency response: 120 - 20,000 Hz
Rated power: 40 W (RMS)
Coverage pattern: 90° × 60° (H x V)
Sensitivity (1 W / 1 m): 102 dB
1 Speaker Twist input
1 Speaker Twist parallel output
Dimensions (H x W x D): 170 x 120 x 120 mm
Weight: 2.2 kg
Colour: Black
Includes a wall mount and bracket for standing in an upright position
2x the sssnake SK233-0,9 XLR Patch
XLR Patch cable
Exclusively manufactured for Thomann
XLR Male / XLR Female
Length: 0,9 m
12x Neutrik NL4 FX
Speaker Twist Plug for Cable Mounting
New version
4-Pin
Cable diameter: 6 - 14 mm
Max. nominal current 40 A
Screw terminals - also solderable
Conductor cross section: 4 mm