8. Accessories
Some accessories are not optional! After each and every use of the bassoon, you MUST wipe out the tenor and butt joints using special cleaners. This will remove any moisture from inside the joints and help to prevent the bassoon from rotting. There are usually a couple of cleaners supplied with the instrument, but often these are quite fluffy. Such cleaners are poor, not only because they do not effectively remove moisture from the instrument, but also because they discard their fluff inside. Cloth cleaners are much more competent and are readily available. Other cleaners, such as crook brushes, are not so necessary - filling the crook with warm water under the tap and blowing it out works just as well as brushing it, if not better.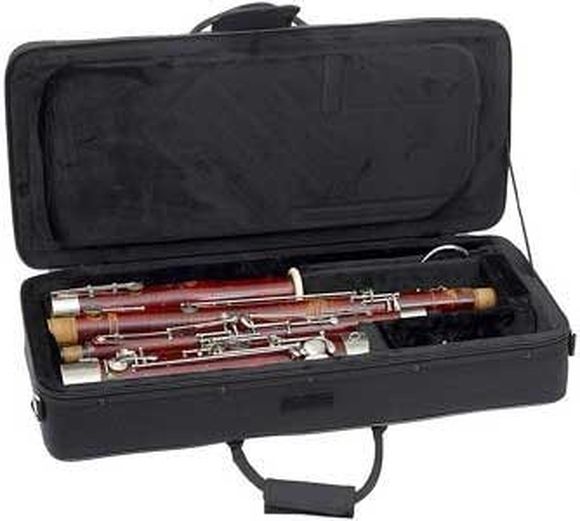 There are a variety of cases available - hard cases offer better protection to the instrument, whereas light-weight cases - often backpack-style - are much easier to transport. Smaller bassoons are usually limited to the case they are supplied in, but full-size models can be put in any case, so you have many more options to explore. Where possible, lightweight cases are preferable as they help to avoid undue strain on the player's back and shoulders.
The bassoon is too heavy to play without using something to help you hold it. There are a variety of options - a neck strap, harness, spike or seat strap are the most common, but there are always alternatives, variations and even combinations to be tried and tested. Your teacher is the best person to advise you, but try to find the option that takes as much of the weight of the bassoon as possible off the hands - this will help to avoid developing aches and pains during playing.
Os melhores produtos relacionados
Os produtos mais populares