Ape Labs ApeCoin - Set of 2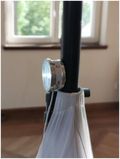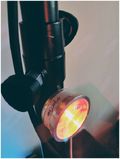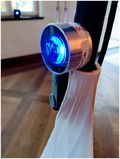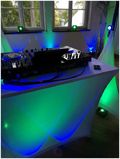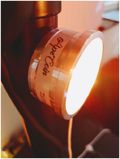 Acest produs e disponibil în stoc și poate fi expediat imediat.

cod articol: 471439
unități de vânzare: 1 bucată
Disponibil din: 07.08.2019
Prețurile în RON sunt doar orientative.
Detalii produs
USB LED Module 2 Piece Set
The ApeCoin is a universal LED module for many applications. Inside is a 15 Watt RGBW LED (white: 6700K). The Coin is powered via USB voltage 5 V and can therefore be used universally, whether via power bank or USB power supply.
The ring on the top can be opened slightly and different LED optics or lenses can be used. The 50° effects optic is mounted as standard and a 160° frost filter is included.
The electronics inside are sealed watertight, so the ApeCoin can also be used outdoors.
The ApeCoin is controlled via the Ape Labs 2.4 GHz remote control, the Ape Labs W-APE wireless DMX transceiver or the Ape Labs W-APP Bluetooth DMX transceiver. DMX addresses can be individually addressed by W-APE or W-APP. Control via smartphone using the Ape Labs APP is also possible in conjunction with the W-APP. With the Ape Labs remote ApeCoins can be divided into up to 4 groups. Each ApeCoin also passes the received radio signal within 30 metres to ensure a stable signal supply.
Versatile mounting options thanks to built-in strong magnets and M6 thread.
15 W RGBW LED - 6700 K white
Power supply via USB cable
Cable colour: White
Cable length: 23 cm including plug
4-Group management via remote control
Controllable via Ape Labs 2.4 GHz, remote control (50 m), wireless DMX via W-APP or W-APE wireless DMX transceiver from Ape Labs (300 m)
App control with W-APP Bluetooth wireless DMX transceiver from Ape Labs (300 m)
Signal repeater in each coin (30 m)
Waterproof electronics
4 Kg neodymium magnet in the base
M6 thread in the base
LED optics interchangeable with threaded ring
50° & 160° Lenses included
Includes:
2x ApeCoin
2x 50° lens (mounted)
2x 160° Frost filter
2x USB extension cable
1x 2.4 GHz remote control
1x USB PSU 2 port
Note: Powerbank and USB power adapter not included.
@+
Produse similare