Ape Labs LightCan - Set of 12 To Bundle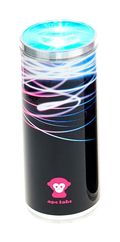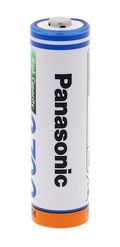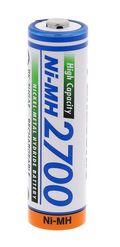 1.490 €
7.126,83 RON
Include TVA și costuri de livrare
Acest produs e disponibil în stoc și poate fi expediat imediat.

cod articol: 472003
unități de vânzare: 1 bucată
Disponibil din: 12.08.2019
Prețurile în RON sunt doar orientative.
Detalii produs
Bundle offer comprising
Ape Labs LightCan - Set of 12 Tourpack
Set of 12 Battery-operated LED Spotlights
Incl. Tour case with built-in power supply
In Tour case the LED spotlights and accessories can be transported and loaded automatically via the built-in power supply
Ideal product to quickly and easily produce an attractive atmosphere at concerts, in restaurants or at home
Battery operation life for at least 8 hours, can also be operated permanently at PSU
Battery recharge takes place in the device
Control via ape labs 2.4 GHz wireless remote control or "wireless DMX" with the ape labs W-APE wireless DMX transceiver
Using the splash-proof construction, the light can also be used outdoors
The housing is made of high-strength aircraft aluminium, thus ensuring even the highest load in professional use
Technical data:
15W RGBW LED
65° Effect lens
170° Frost filter
Matching 10° beam angle LED optics available (ape labs Article Nr #386665#, not included)
Internal colours and programs with adjustable speed
Dimmable
Sound-to-Light with Auto Gain through internal microphone or via central microphone of the W-APE transceiver
Internal radio module for remote control and W-APE wireless DMX (4 DMX universes possible)
4 Group management for control via remote control or W-APE
Different DMX modes: 3 Channels (Dimmer, Program, Speed)
4 Channels (RGBW 8 Bit)
8 Channels (RGBW 16 Bit)
Splash-proof
Battery life: At least 8 hours (with recommended batteries)
Housing made of high quality aircraft aluminium
Dimensions per light can: 136 x 55 mm
Weight per light can (with batteries): 0.39 kg (batteries not included)
Dimensions of the Tour Case: 52 x 34 x 23 cm
Weight of the Tour Packs: 12 kg (incl. LightCans)
Electrical connection value: 100-240 V, 50/60 Hz
Including:
12x LightCans
2x Ape labs radio remote controls (2.4 GHz)
12x 65° Effect lenses
12x 170° Frost filter
1 Flight Case incl. Power supply / charging electronics
Batteries are not included, each LightCan requires 6x AA / NiMH cells (2700 mAh capacity recommended)
Panasonic 72x NiMH AA Akku 1,2 V 2700 mA
NiMH AA batteries
High-quality Mignon batteries
Rechargeable
Size: Mignon (AA)
Technology: NiMH
Capacity: 2700 mAh
Diameter (installation/total): 14.3 mm
Height: 50,5 mm
Voltage: 1.2 V
Shipping quantity: 72 Pieces.
Note on disposal: Due to the battery law (BattG) you as the end user are obliged to return all used batteries and accumulators. Disposal with household waste is not permitted! Batteries and rechargeable batteries containing harmful substances are marked with the symbol of a crossed-out dustbin and the chemical symbol (Cd = cadmium; Hg = mercury; Pb = lead) of the heavy metal which determines the classification. Used batteries and rechargeable batteries can be returned free of charge to our shop, to other points of sale for batteries, or to the public disposal authorities (örE).
Produse similare