12. Maintenance & Cleaning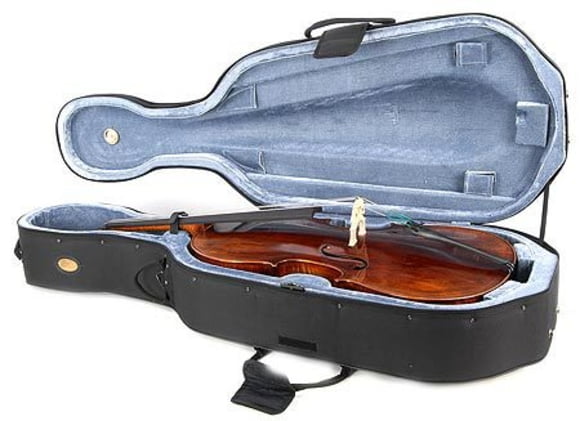 Although it is sensible, especially at first, to have most work done by a dedicated string instrument repairer or shop, there are a few things that anyone can do at home:
Never forget to wipe clean the 'cello and bow with a soft, clean, natural-fibre cloth after playing (a good quality household duster is fine) to remove general dirt and, more specifically, the dusting of rosin that collects on the belly of the instrument and the bow. Take care to thread the cloth firstly between the strings and the fingerboard, and also under the fingerboard. This is not simply for cosmetic reasons – the rosin will eventually permanently flatten the shine on the varnish if it is not removed promptly.
Perhaps once or twice a year, it's a good idea to clean the 'cello with an appropriate instrument cleaner. Tempting though it might be to get out the furniture wax/spray and "give it a really good shine", this is absolutely to be avoided. Violin cleaner - as it is usually known, though it is in fact designed for all string instruments - is a relatively thin liquid, a quality that is essential to avoid the wood becoming clogged and coated with wax. Even so, it needs to be applied sparingly and polished off well. Clearly, a 'cello is a delicate object, so the job must be undertaken with care and common sense. Although you should try hard to keep the cleaner away from the strings, it's advisable to clean them afterwards anyway, along with the fingerboard, which tends to get a degree of rosin building up on it, particularly at the top end. For this, surgical spirit works very well, but make absolutely sure you keep it away from the varnish, as it will dissolve it!
Re-hairing the bow is one of the regular jobs that should be done by a specialist shop or repairer. It's important not to leave it until large numbers of hairs have broken; as the hairs tend to break progressively from one side, the end result is that the stick will bow out the other way when the hair is tight, eventually causing permanent distortion.
Cele mai apreciate produse
Cele mai populare produse