3. Types
Analogue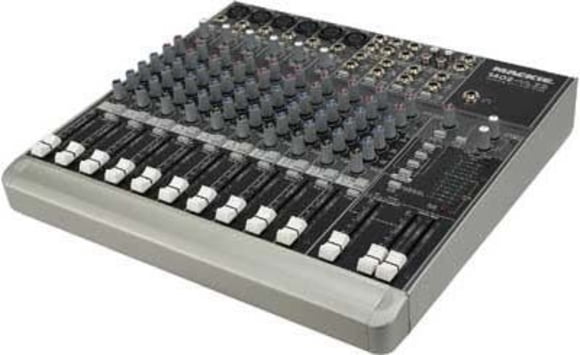 Analogue mixers are still favoured by many sound engineers for two main reasons - their 'warm' sound and their simple and conventional layout. The similarity of interfaces found on different analogue mixing desks allows users both to learn and operate new models very quickly and effectively. The sound of analogue EQ in particular is hard to beat, and indeed some engineers spend long hours trying to emulate this sound with digital systems. With an analogue desk, effects units and processors such as compressors, gates and reverbs are patched in via a series of inputs and outputs known as auxiliaries and inserts (more on these later). This gives engineers great flexibility, but can also be time consuming and a little complex to set up.
Digital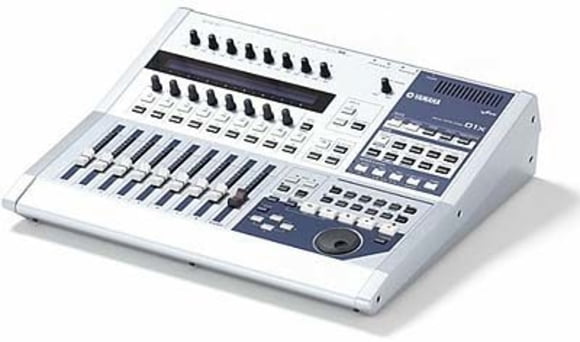 Digital mixers generally offer similar functionality to analogue mixers, but their operation can be quite different. Using a new digital mixer can sometimes be something of a challenge, as a simple function that would be found on the main surface of an analogue mixer can instead be hidden behind a series of on-screen menus. However, once the user is familiar with these, the power of a digital mixer can easily be seen, with benefits such as on-board signal-processing, the storing of whole mixes, and parameter automation. Digital mixers processing power allows them to run both effects and signal processing internally, often providing compressors, reverbs and other effects on every channel, without the use of a single piece of outboard gear. Although this type of internal processing has been enthusiastically received in recording studios, in the live environment, the need to access parameters immediately has left engineers a little more sceptical. Manufacturers are starting to address these concerns though, and many are now offering improved operating systems and more immediate tactile control, just like a traditional mixing desk.
USB/FireWire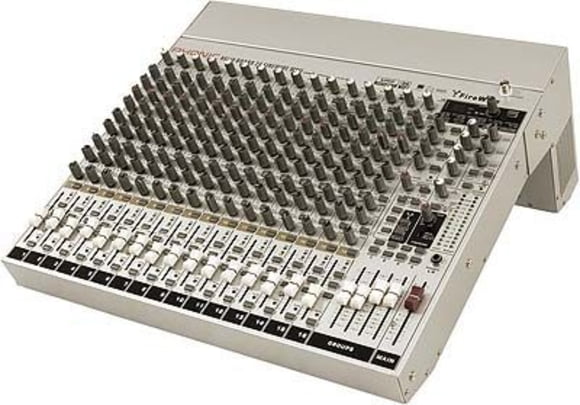 Mixers with built-in computer connections operate like conventional analogue (or sometimes digital) consoles, but with the added advantage of having integrated audio interfaces. If you''re looking for a standalone analogue mixer to use in conjunction with your computer recording software, then you may well want to consider something with built-in USB or FireWire. Some of these offer a simple stereo interface with your DAW, whereas higher-end models offer full multi-track recording and mixing, and quite often come bundled with software.
Powered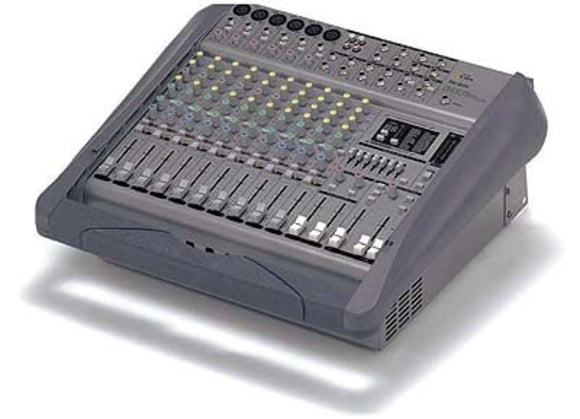 Powered mixers are mainly used by smaller live acts, and are essentially regular mixers fitted with an internal power amp. These offer a convenient solution for musicians who want a convenient and easily set up portable PA system - all you need do is plug your microphones and instruments into the inputs, your speakers to the outputs, and you're ready to go. One drawback of powered mixers is that if you find yourself needing more power later on, it can be difficult to add extra amplifiers and speakers (and of course the built-in amp you have paid for is now redundant and heavy!), although you will quite often find a stereo pre-amp output, allowing a feed to be sent to a larger system.
Cele mai apreciate produse
Cele mai populare produse