6. Controls
The most obvious controls for any piano are the pedals. Which must, as mentioned above, be purchased separately for some stage pianos. Pay attention to the stability and the construction when purchasing because in the course of their life the pedals will be stepped on an innumerable amount. Additionally they can't constantly slide around on smooth surfaces, achieved either through weight, rubber contacts, or both for some models. Light pedals made of plastic only won't work well on stage.
Many keyboardists get by with just one sustain pedal but if you want to connect more you'll need to make sure that your stage piano has enough inputs. In the case that you prefer the classic two pedal set up: There are models with two pedals in one housing which minimizes the clutter at your feet. Not all pedals are built the same though. There are models which operate simply as switches (sustain on/off) as well as expression pedals which are similar to a wah-pedal used by guitarists. If you're unsure which to get our expert or sales departments would be happy to help!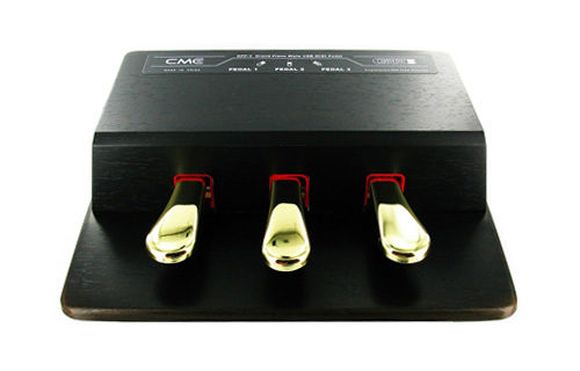 If you're looking for an instrument that offers real time control of the sound parameters then you should look for one with freely assignable knobs and switches through MIDI commands. Alternatively there are separate controller boxes available for purchase. The pitch and modulation wheels are both common and indispensable controls on most stage pianos, allowing you to control pitch and vibrato or if assignable, many others parameters. For playing purely piano music these wheels, also sometimes replaced with a joystick on and X and Y axis, aren't necessary. But as soon as you start using or synthesizing other sounds these controls become essential for reproducing them authentically.
Many keyboardists adore the classic sound of an old Hammond organ which, for many reasons, is replaced with a digital version on stage. For those who want to play organ music on their stage piano and can't live without sound control through a drawbar there are two options:
1. Purchase an external MIDI controller which provides the appropriate sliders. This assumes however that the instrument's tone generator has a "drawbar mode".
2. Purchase a stage piano which already has a drawbar function built in. Some very popular instruments in this category are the Nord Stage or Nord Electro from Clavia.

What is meant by polyphony or polyphonics?
What is MIDI?
What should I look for in the controls?
What is arranger?
Cele mai apreciate produse
Cele mai populare produse