2. Introduction
The idea to build a compact and transportable key instrument for the mobile musician isn't new. In the 1600's for example there was the clavichord, a small and rather quiet type of harpsichord ideal for those living in cramped conditions.
So called ''silent pianos'', which fold up for the traveling virtuoso and ''practice'' pianos have been around for a long time as well.
The first electric pianos only came into existence about fifty years ago, at the end of the 60's. At the time both Fender, with their Rhodes model, and Wurlitzer brought the first stage pianos of electromechanical basis to the market. They didn't sound like a real piano, but the typical bell sound they produced is now an indispensable part of pop music.
In the following years companies like Yamaha began experimenting with portable electronics, some of which functioned similar to a guitar, using pickups and string vibration to produce sound. A well-known example is the Yamaha CP70, which still required a truck to move but didn't sound quite like a real piano.
The real breakthrough came at the end of 1985 with the Kurzweil 250, which for the first time used sampling techniques to reproduce piano sounds, and thus the digital stage piano was born.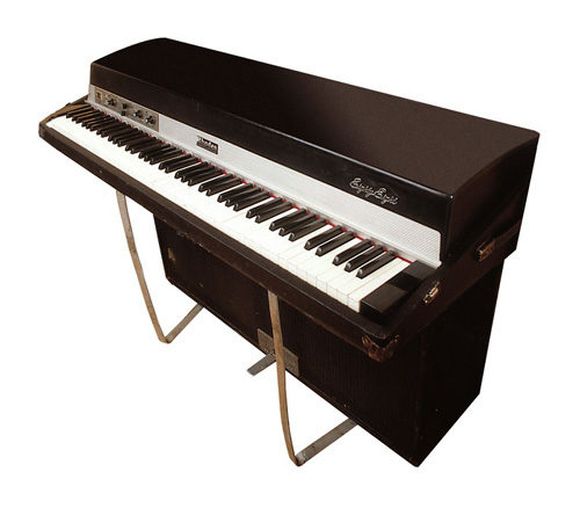 Many stage pianos now offer extensive sound ranges – 128 or more sound profiles isn't uncommon. But the needs of the live musician come first in this case so you're more likely to encounter a range of standard sounds as opposed to sophisticated synthesizer functions. Still, some models offer considerable options in this area as well.
A stage piano can also serve as the control center for your entire keyboard set up, taking on the role of a master keyboard. To do this properly it will need certain features e.g. keyboard splitting, which isn't included on all models. In addition it will need more standard controls such as modulation or pitch-wheel, and a freely assignable MIDI command control of some sort is useful.
What is meant by polyphony or polyphonics?
What is MIDI?
What should I look for in the controls?
What is arranger?
Cele mai apreciate produse
Cele mai populare produse