Stairville LED PAR56 Starter Bundle S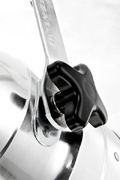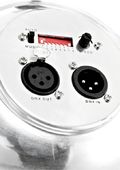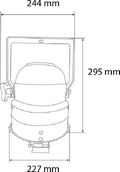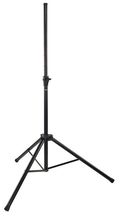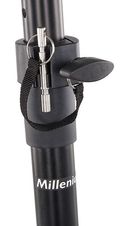 Acest produs e disponibil în stoc și poate fi expediat imediat.

cod articol: 225202
unități de vânzare: 1 bucată
Disponibil din: 19.02.2009
Spotlight included: Yes
DJ-Effect included: No
Controller included: DMX control
Stand included: Yes
Case/Bag included: No
Prețurile în RON sunt doar orientative.
Detalii produs
Bundle offer comprising
Stairville DMX-Master I
The Stairville DMX-Master can be operated from a maximum of 12 devices with up to 16 DMX channels. It is easy to handle, which makes it ideal for the beginners in the area of scanner and moving lights programming. The 19" device with 3 rack units is suitable for many applications.
Operating up to a maximum of 12 devices with up to 16 DMX channels (192 DMX channels)
30 Banks of 8 freely programmable scenes
240 Programmable scenes
6 Chases with up to 240 scenes
DMX channel adjusting over 8 faders with bank switching
Scene speed adjustable over the faders
Built-in microphone for Music triggering
Continuous Fade Time setting (0-30 s) via sliders
Master Black Out
Manual override of scenes in process
Size: 19" / 3 U, Depth: 65 mm
Dimensions with Frame: 53 x 19 x 9.2 cm
Weight: 2.3 kg
Stairville LED Power & DMX Bar
T-Bar Truss
For LED-PARs or other DMX spotlights
5 Protective contact sockets on the front
5 DMX outlets on the front
DMX in- and output on the front
Power Twist input on the side
Includes 4 attachment screws for spotlights and a stand mount flange for easy setup on a speaker or lighting tripod
Power Twist cable included in delivery (corresponding replacement: Article Nr #187464#)
Dimensions (L x H x D): 121 x 8 x 6 cm
4x Stairville LED PAR 56 Pol. 151 LEDs RGB
LED Spotlight
PARcan with RGB colour mixing function
The use of LEDs results in extremely long life and very low power consumption
Contains 151 LEDs: 51 red, 49 green and 51 blue
The unit is controlled by 5 DMX channels (highest start address: 123) RGB, pre-programmed chases and colours, automatically via integrated processor or internal microphone
Power consumption: max. 16 Watt
Beam angle: approx. 45°
Dimensions: 295 x 244 x 227 mm
Weight: 1.4 kg
Millenium BS-2011 MK II
Professional Speaker Stand
Flange diameter: 35 mm
Load capacity: up to 30 kg
Material: Aluminium
Height: 1,08 - approx. 2,00 m
Weight: 2,2 kg
Colour: Black
Cordial Power Twist Cable 3m
CFCA Powercon Cable
Length 3 m
Neutrik Powercon / safety plug straight
Wire cross-section 1.5 mm²
the sssnake DMX-Cable 1000/3
Professional DMX Connector Cable
10m
XLR male - XLR female
110 Ohms
3 pin XLR
Black
With metal XLR connectors
4x the sssnake SK233-0,5 XLR Patch
XLR Patch cable
Exclusively manufactured for Thomann
XLR Male / XLR Female
Length: 0,5 m
Colour: black
Produse similare