Stairville Octagon Theater Starter Bundle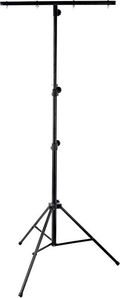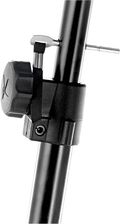 789 €
3.795,13 RON
Include TVA și costuri de livrare
Acest produs e disponibil în stoc și poate fi expediat imediat.

cod articol: 371404
unități de vânzare: 1 bucată
Disponibil din: 09.09.2015
Prețurile în RON sunt doar orientative.
Detalii produs
Bundle offer comprising
4x Stairville Octagon Theater CW/WW 36x1W
LED Theatre Spot
DMX controlled theatre spot light
Equally suitable for theatres and festival halls, as well as for live and on the road touring
Stepless adjustable colour temperature
The fanless design makes the Octagon a particularly attractive alternative to conventional halogen spotlights, especially in theatres, and musical and variety venues
With its adjustable colour temperature from 2800 - 6400 Kelvin, the Octagon is in a league of its own and makes the many changes of filter a thing of the past
Can be controlled via DMX-512, or directly on the device via the black / white LED display done
Incl. barn doors
Technical data:
Light source: 18x 1 W high power LED cool white (approx. 6400 K) + 18x 1 W high power LED warm white (approx. 2800 K)
Continuously adjustable colour temperature of 2800-6400 K
Beam angle: Approx. 36°
Control: DMX-512 (5 channels)
Modes: Auto and stand alone (adjustable colour temperature)
LED display to show all important parameters
Fanless operation
DMX input and output: 3-Pin XLR
Power supply: 230 V AC 50/60 Hz
Max. power consumption: Approx. 42 W
Housing dimensions: 21.5 x 21.5 x 14 cm - with screws and bracket: 21.5 x 30.1 x 24.8 cm
Weight: 4.02 kg
Stairville DMX-Master I
The Stairville DMX-Master can be operated from a maximum of 12 devices with up to 16 DMX channels. It is easy to handle, which makes it ideal for the beginners in the area of scanner and moving lights programming. The 19" device with 3 rack units is suitable for many applications.
Operating up to a maximum of 12 devices with up to 16 DMX channels (192 DMX channels)
30 Banks of 8 freely programmable scenes
240 Programmable scenes
6 Chases with up to 240 scenes
DMX channel adjusting over 8 faders with bank switching
Scene speed adjustable over the faders
Built-in microphone for Music triggering
Continuous Fade Time setting (0-30 s) via sliders
Master Black Out
Manual override of scenes in process
Size: 19" / 3 U, Depth: 65 mm
Dimensions with Frame: 53 x 19 x 9.2 cm
Weight: 2.3 kg
2x Stairville LST-310 Pro Lighting Stand B
Light Tripod with T-bar Truss
Professional and lightweight light stand with magnesium compound
Individually reinforced legs for a high degreee of stability
Includes T-bar (length 100 cm) truss for up to 4 spotlights
Made in Europe
Technical data:
Material: Aluminium and magnesium
Height: 150 cm - 315 cm (Transport length: 124 cm)
Mounting shelf diameter: 120 cm
Tube diameter: 28 mm (no TV spigot mount)
Maximum load capacity: 30 kg
Weight of the stand: 3.4 kg
Weight of the T-bar: 1.2 kg
Total weight: 4.6 kg
Colour: Black
Made in Europe
Optional accessories (not included, must be ordered separately):
Adapter for a speaker stand: Article Nr #368114# (28 mm on the inside - 36 mm on the outside)
T-bar truss 120 cm: Article Nr #293504#
Adapter for a lighting stand: Article Nr #293511#
Corresponding case: Article Nr #293512#
2x pro snake TPD-3 20 FM
Professional DMX Cable
With black 3 pin XLR plug
Length: 20 m
Impedance: 110 Ohm
Capacity: 72 pf
Cross-section: 2x 0,25 mm²
PE Insulation
Braided Shielding: 16 6 / 0,12 TC

PVC Outer sheath
Diameter: 6,0 ± 0,2 mm
Colour: Black
Note: Cable tie not included in delivery

2x pro snake TPD-3 2 FM

Professional DMX Cable
With black 3 pin XLR plug
Length: 2 m
Impedance: 110 Ohm
Capacity: 72 pf
Cross-section: 2 x 0,25 mm²
PE Insulation
Braided Shielding: 16
6 / 0,12 TC

PVC Outer sheath
Diameter: 6,0 ± 0,2 mm
Colour: Black
Note: Cable tie not included in delivery
Produse similare