7. Accessories
There are a few essential extras to think about when choosing a digital piano:

Pedals
Your piano may come with pedals built-in, or may have sockets to attach separate pedals. If you want a soft pedal as well as a sustain pedal, make sure the instrument has at least two pedal inputs.
Stands
If you're a gigging musician, you'll probably need a separate stand to go with your portable or 'stage' piano. Invest carefully - they'll get some pretty rough treatment, and will need to adapt to widely different settings. Make sure your stand is adjustable, strong, and very stable.
Seats
A piano stool is ideal for home use, while a portable seat such as a drummer's 'throne' is recommended for life on the road. A good range of adjustment is the key - make sure you can match the height of the stool to the piano, and to your preferred posture.
Cables
If you want to amplify your piano, check that it has output sockets that will allow you to do so. To connect your piano to a separate amplifier, you will need the right sort of cabling. For home hi-fi use, you can use standard-duty cables, usually with 'phono' plugs at one end, and ¼" 'jack' plugs on the other. For gigs, get robust, shielded cables that will protect the signal and withstand the rigours of the road.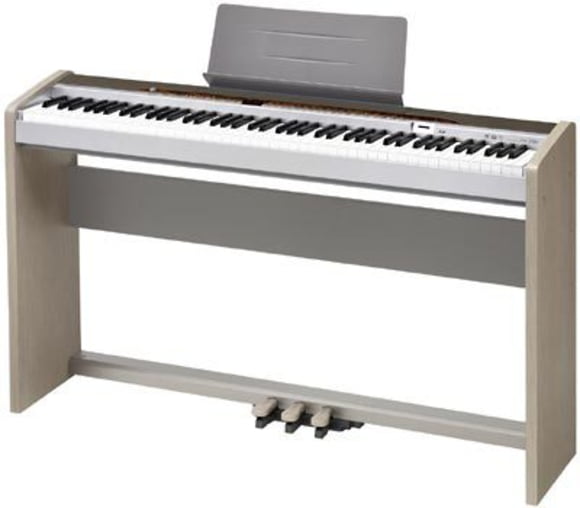 Mest populära produkterna