3. Casing
There are two opposing considerations governing the look of your piano - do you want it light and portable, and therefore probably made of plastic or metal, or do you want a nice piece of heavy wooden furniture?
The good news is that whatever your choice, you won't have the kind of trouble you would have moving any sort of real piano, even a compact upright. Virtually all digital pianos are lighter than the real thing, and can usually be collapsed into smaller component parts.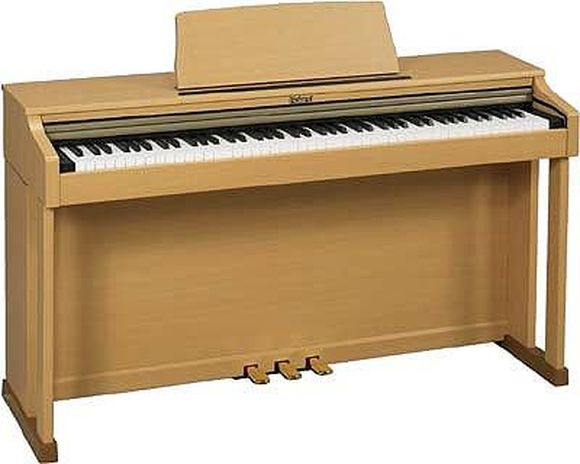 Gigging piano players will probably opt for a truly portable model. Here, the primary concern is the robustness of the case, and the layout of the controls. If there are knobs and sliders to deal with, are they likely to be damaged in transit (or indeed, in the Transit)? A flight case, or at least a well padded 'gigbag' is essential.
If the piano is for home use, or for a church or other venue, then the look becomes a more important consideration. There are plenty of models that are very good substitutes for real pianos in terms of appearance, complete with attractive wooden casings. The great advantage is that you have more flexibility - digital pianos come in all shapes and sizes, so you can choose a design that suits the room it will live in, even if that means a polished white baby grand!
Mest populära produkterna