7. Care & Accessories
A new oboe will need 'playing in', to allow the wood to settle. To begin with, it should be played for no more than ten minutes a day, gradually increasing this time over the first few weeks. After a long break from playing, the oboe should be treated similarly gently, and not subjected to hours of continuous playing. Too much use too early can prevent an oboe from reaching its full potential in terms of the quality of its sound, and may even cause it to crack, necessitating either a repair or at worst, a whole new joint.
The oboe itself needs some basic care. After playing, moisture builds up inside the bore, and to dry it out and stop the water from forming channels, the oboe should be cleaned after each playing session with a silk or cotton pull-through. Wire cleaners are not ideal as the top of the wire can sometimes become exposed, which can then scratch the bore.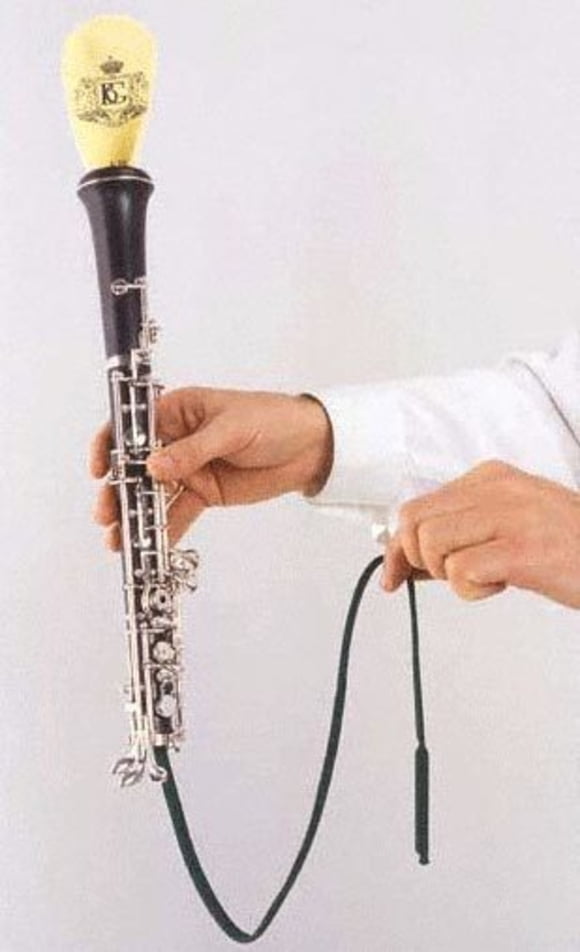 Wooden oboes are sensitive to temperature, and especially to extreme changes of temperature. They should never be left in direct sunlight, or by radiators, and never exposed to severe cold. If a crack does appear, and it's not too deep, it can usually be filled by a repairer. A severe crack though, will mean a new joint for the oboe, which is expensive.
If the joints of the oboe are too stiff to put together or take apart easily, the cork on the joint should be greased with a little stick of cork-grease.
Water can sometimes bubble up under the keys, particularly in damp weather, making a gurgling sound or producing a different pitch altogether. The octave keys are especially prone to this, and the most efficient way to deal with it is to insert a cigarette paper under the offending key and press the key onto it as many times as necessary, until all the water is gone.
Occasionally, screws can work loose - these are tightened easily with a watchmaker's screwdriver.
Mest populära produkterna