6. More Options
Which leaves us with the throne – and the idea is out there already. Sonor offers a cajon with upholstery.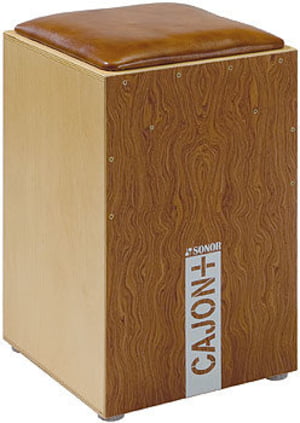 Overall the percussion sector is rather innovative and the day where you would find – on the off chance – just a single lost cowbell on a set, are long gone. World beats - but also grooves we are all familiar with from sequencers and drum computers demand a variety of instruments on the set.
Experiment and be playful. Just look at cymbal stacks, developed as signature models, in order to produce an artificial , and sometimes even a "broken" techno sound.

Metal plates, tins and tubes – and we are not talking chimes here – rather their raw colleagues and other "scrap" have found their way into many a set.
Mest populära produkterna